Dubrovnik is a city where one would find an exhilarating mountainscape, a breath-taking seaside and a charming mediterranean ambience – all together. On one hand, this city melts into a medieval old town and on the other hand, swings into a sophisticated, modern international tourist city. Below are 12 photographs which I made in April 2017 for this Dubrovnik photo essay :-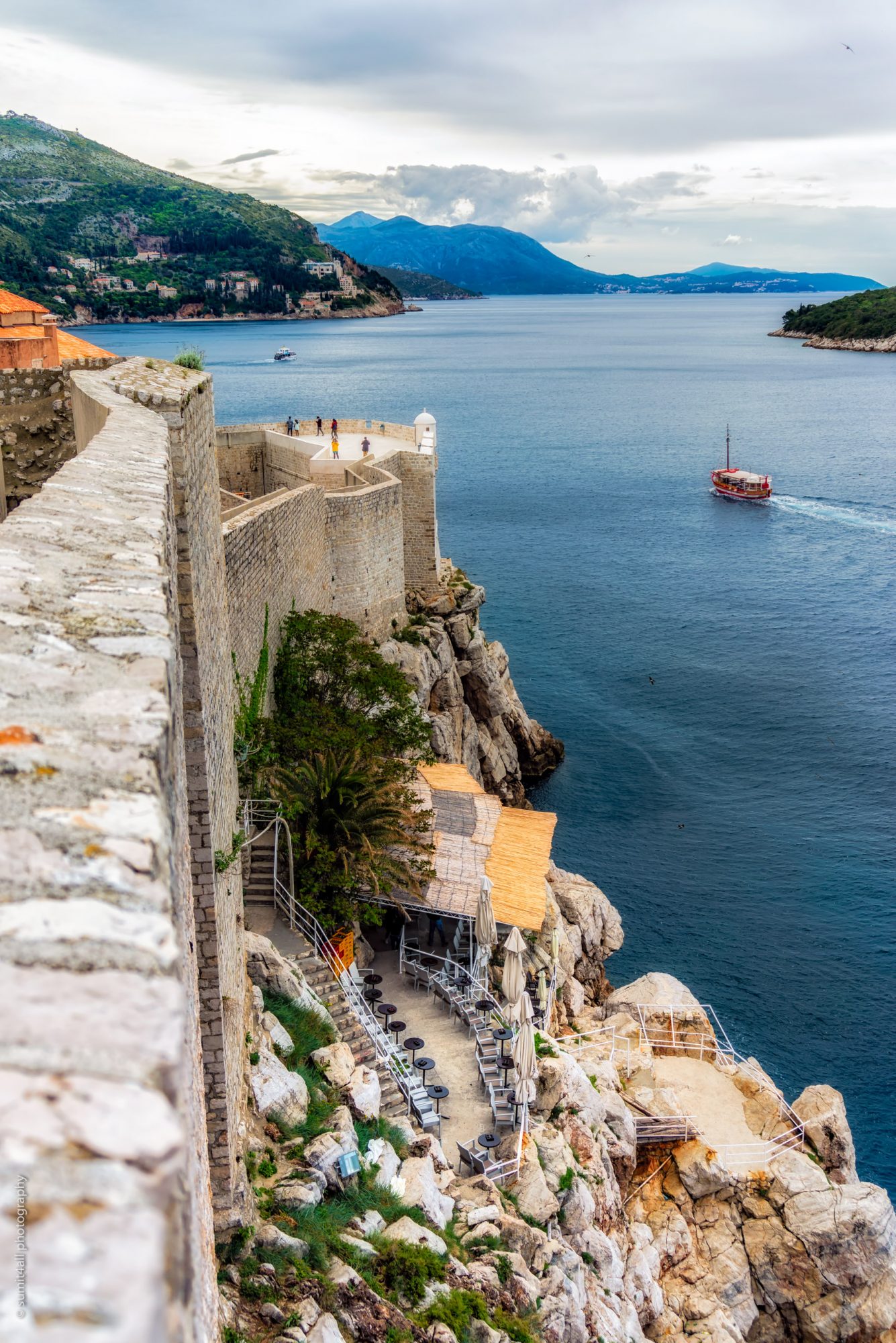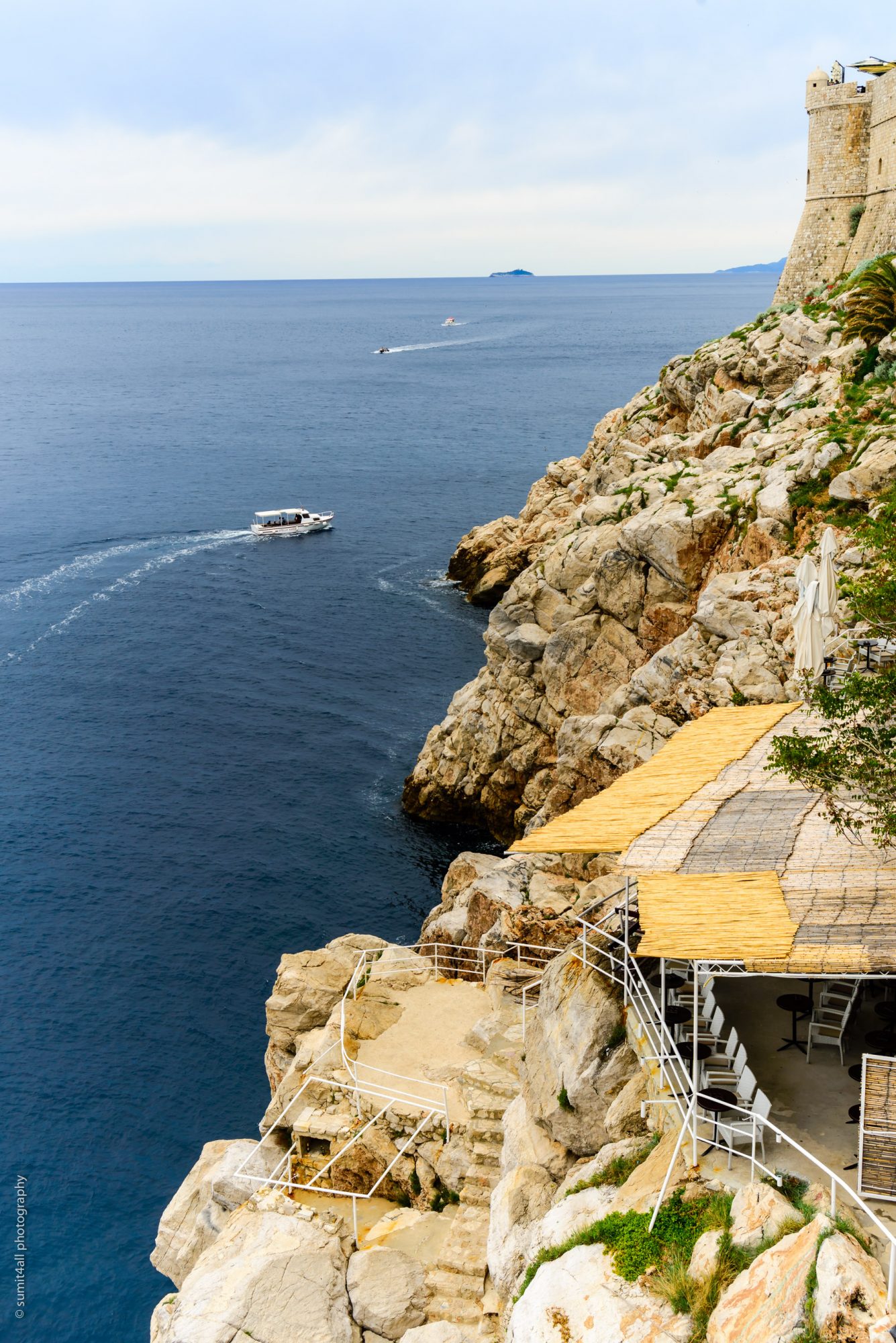 Dubrovnik is a bustling little seaport on the southernmost tip of Croatia, Dubrovnik gives the visitor a sense of awe, sublime contentment, relaxation and above all, fun. Also known as the 'Pearl of the Adriatic', Dubrovnik is a historic city with a deep and rich history.
When I travel, I choose where to visit based on a mix of randomness and popularity. I try to go in different directions (from Amsterdam) and skip the most popular cities and instead visit the small and less-touristic ones. That allows me to capture the authentic feel of the culture of a place and life of the locals. Dubrovnik was one such place I found out after some research on the internet, a city I had never heard of before. 
Dubrovnik is also a "city that works". Despite being crowded by tourists for the most part, the authorities work super hard to keep it clean, safe and enjoyable for citizens as well as tourists. Ever since moving to Amsterdam, I love watching how cities operate, and how city officials work hard, smart and efficiently to keep it functioning smoothly. I wasn't hoping much from Dubrovnik (mostly because of my naivety and lack of knowledge), but I must say I was pleasantly surprised.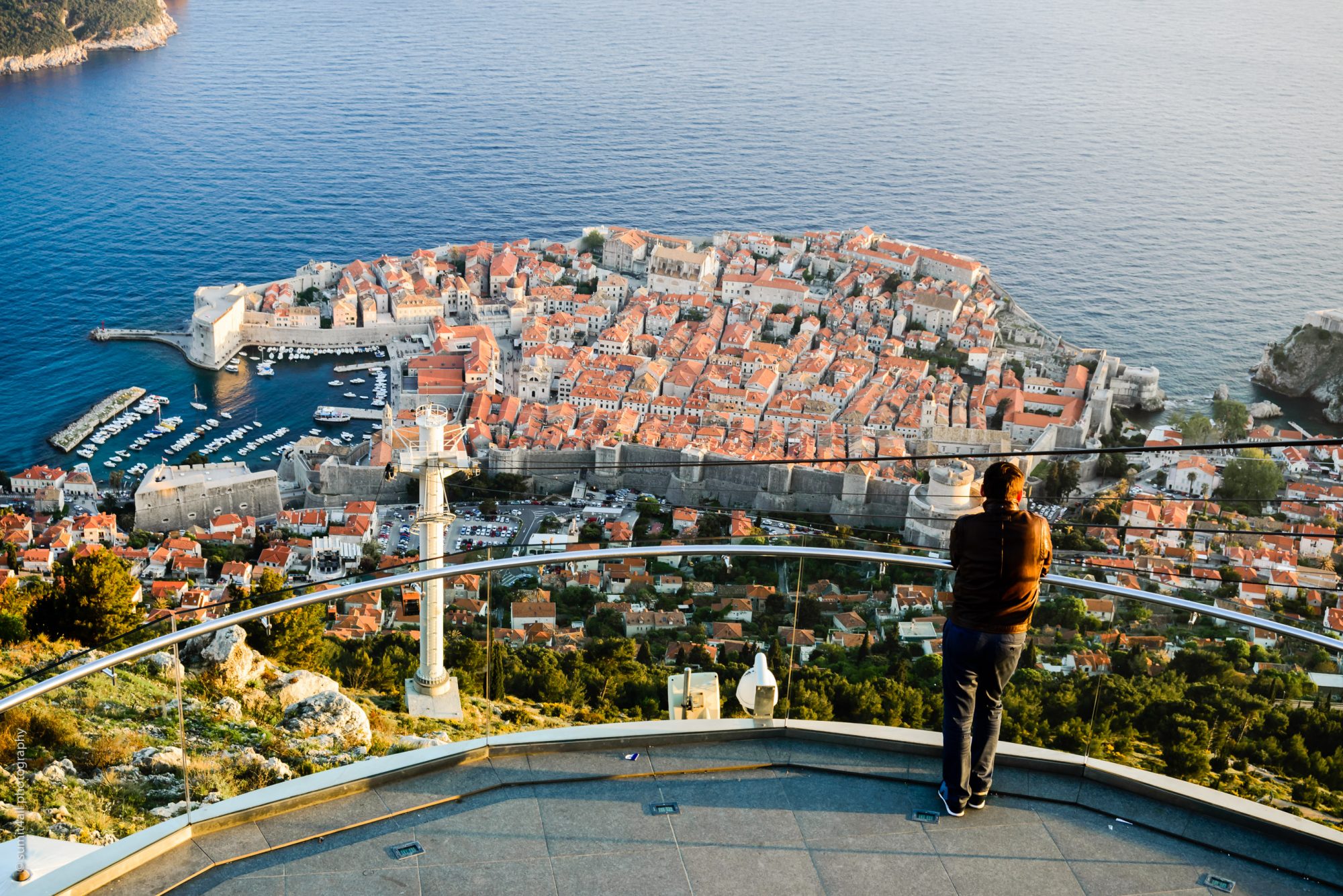 History
The origins of the city are dated back to the 7th century, where the city was founded by Greek refugees and named "Lausa" meaning "rocky island". The city ruled itself as a free state between the 14th and the 18th century as the Republic of Ragusa. Dubrovnik saw its growth in the medieval 15th and 16th centuries; a growth that has been attributed to maritime trade. It soon became the only city in the Adriatic that could rival Venice owing to its sophistication, skilled diplomacy and wealth.
I am a history buff, and can't help but reading all about a city before and while I am there. Knowing the history of a place helps me understand the city better and to get the context of events which have happened long ago, but which always leaves an impact for the local people to this day. I also feel this helps me create better and more comprehensive photo essays.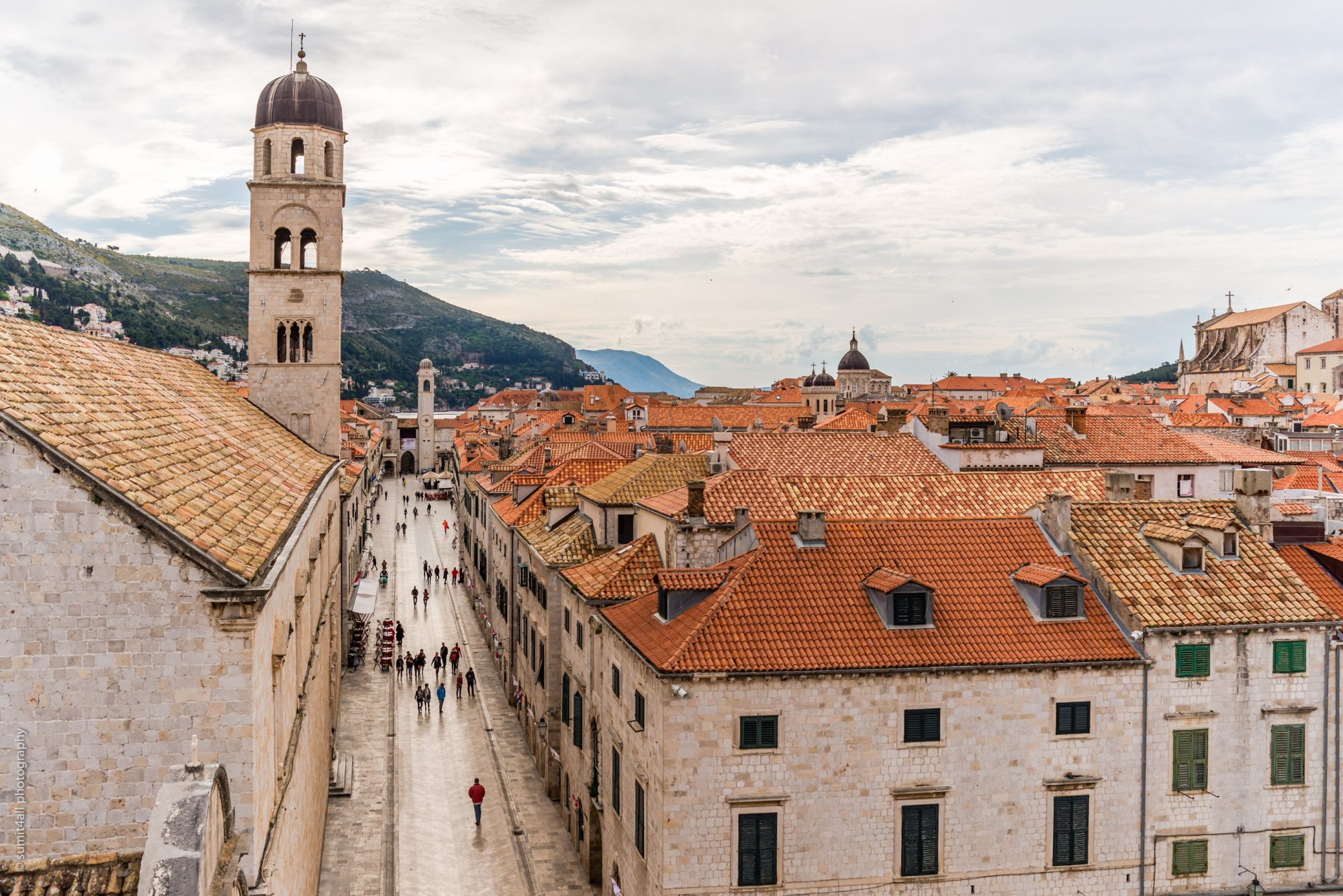 Much later in 1806, it surrendered to the Napoleonic army for protection from the Russian-Montenegrin fleets that had laid siege there. After this, Dubrovnik fell under the Austrian rule until the start of the 19th century, when, after the fall of the Austria-Hungary in 1918, it became a part of the Independent State of Croatia.
Post World War II, Dubrovnik was deemed a UNESCO world Heritage Site in 1979. After the breakup of Yugoslavia in 1991, the city of Dubrovnik was horrifically bombed by the Yugoslav People's Army in 1991, with a seven-month long siege. After the bombings, all repairs were made in the original style and reconstruction of the destroyed buildings took place between 1995 and 1999. Dubrovnik has since then managed to preserve its medieval charm.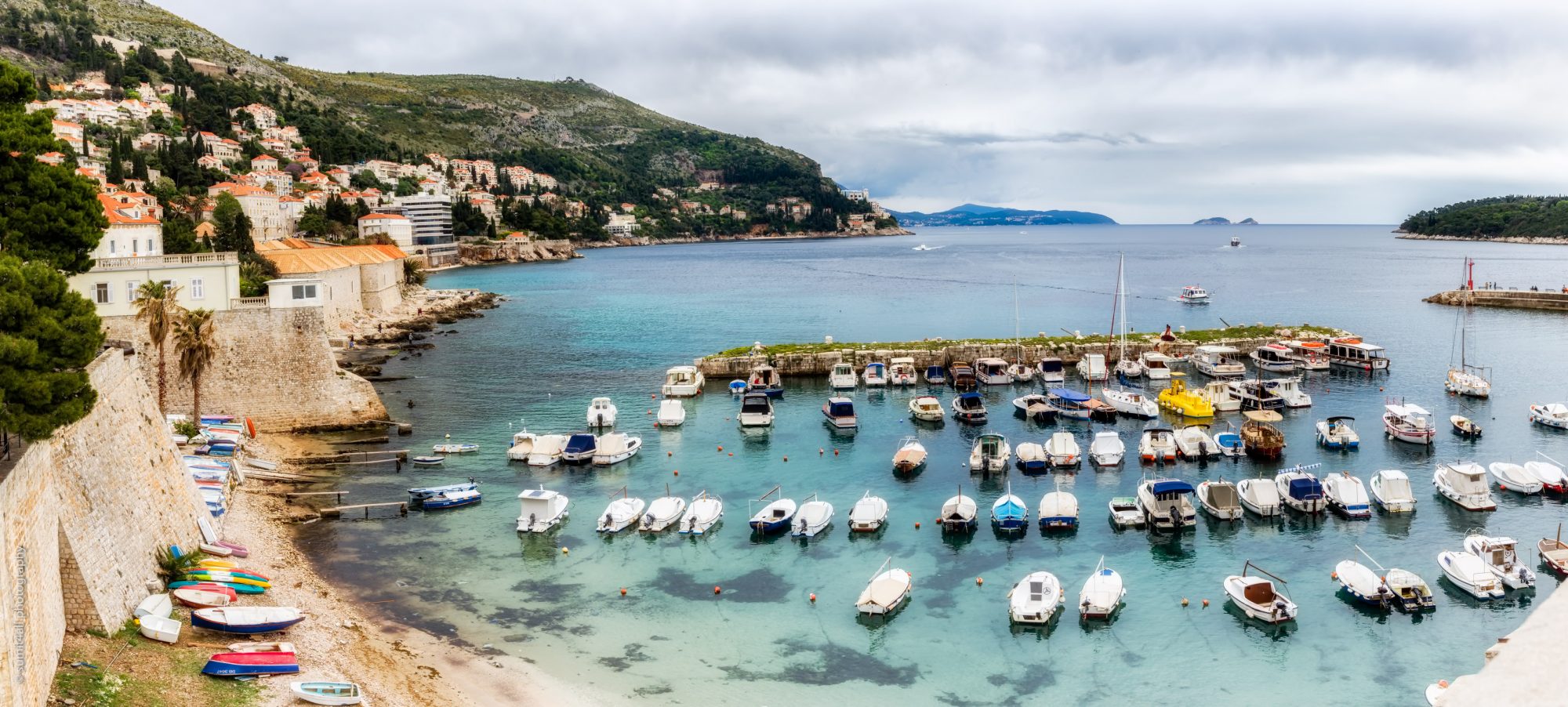 The beauty of Dubrovnik: Old Town
The beauty of the city lies in its breathtaking views – flanked by mountains on one side and the shimmering blue Adriatic Sea on the other. Then there are historic churches, cathedrals, monasteries, museums, fountains, the Baroque architecture, and quaint little streets inside the walled Old Town.
Perhaps the most striking thing about Dubrovnik is its Old Town. Old Town occupies a small part of Dubrovnik City and is accessible only by foot as all vehicles have to be parked outside the walls of Old Town. That is perhaps one of the reasons why one can actually travel back in time in Dubrovnik. You can't help but feel romantic in this atmosphere in Old Town. The narrow streets are dotted with locals, all busy chattering, entertaining and mesmerising tourist with their wares.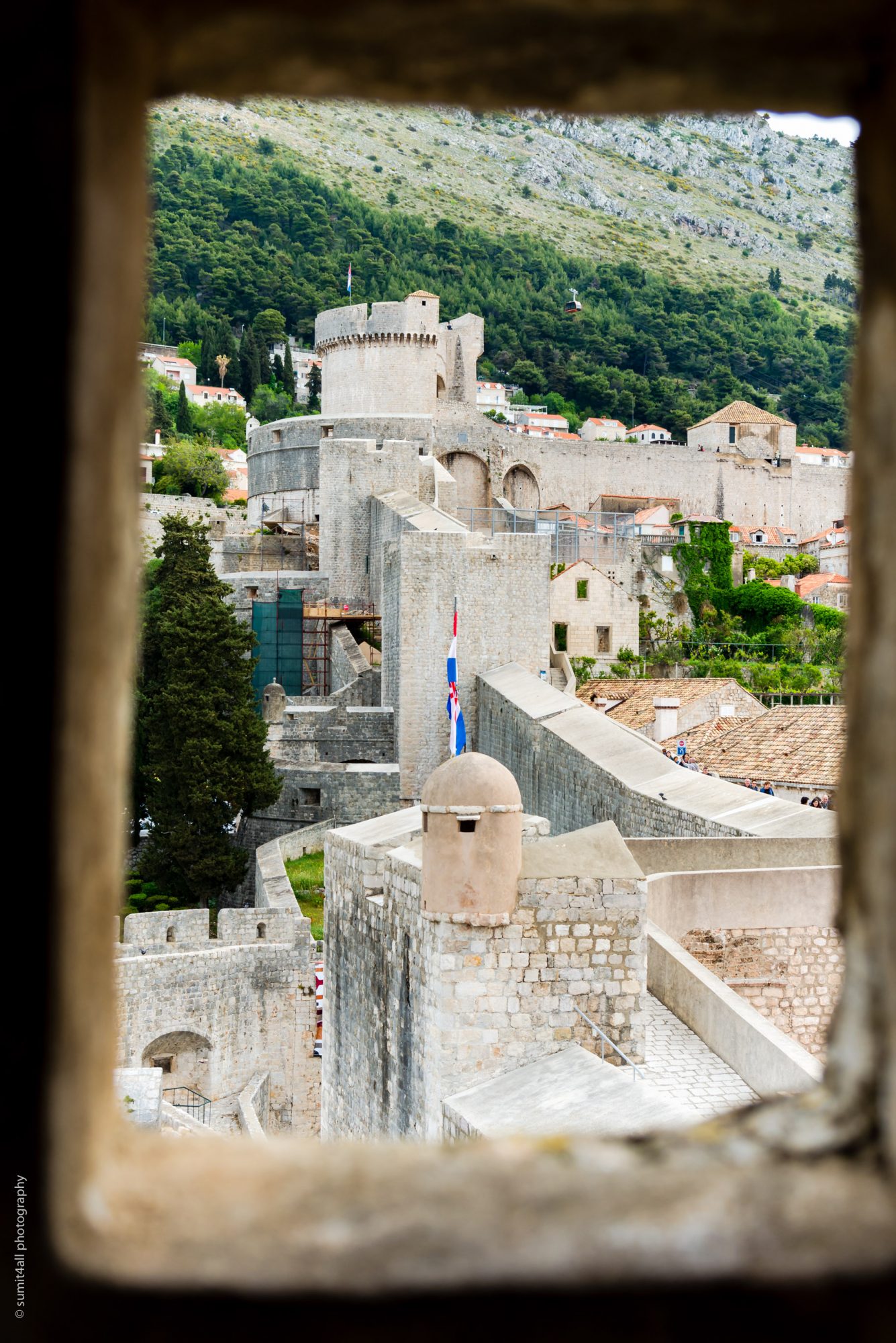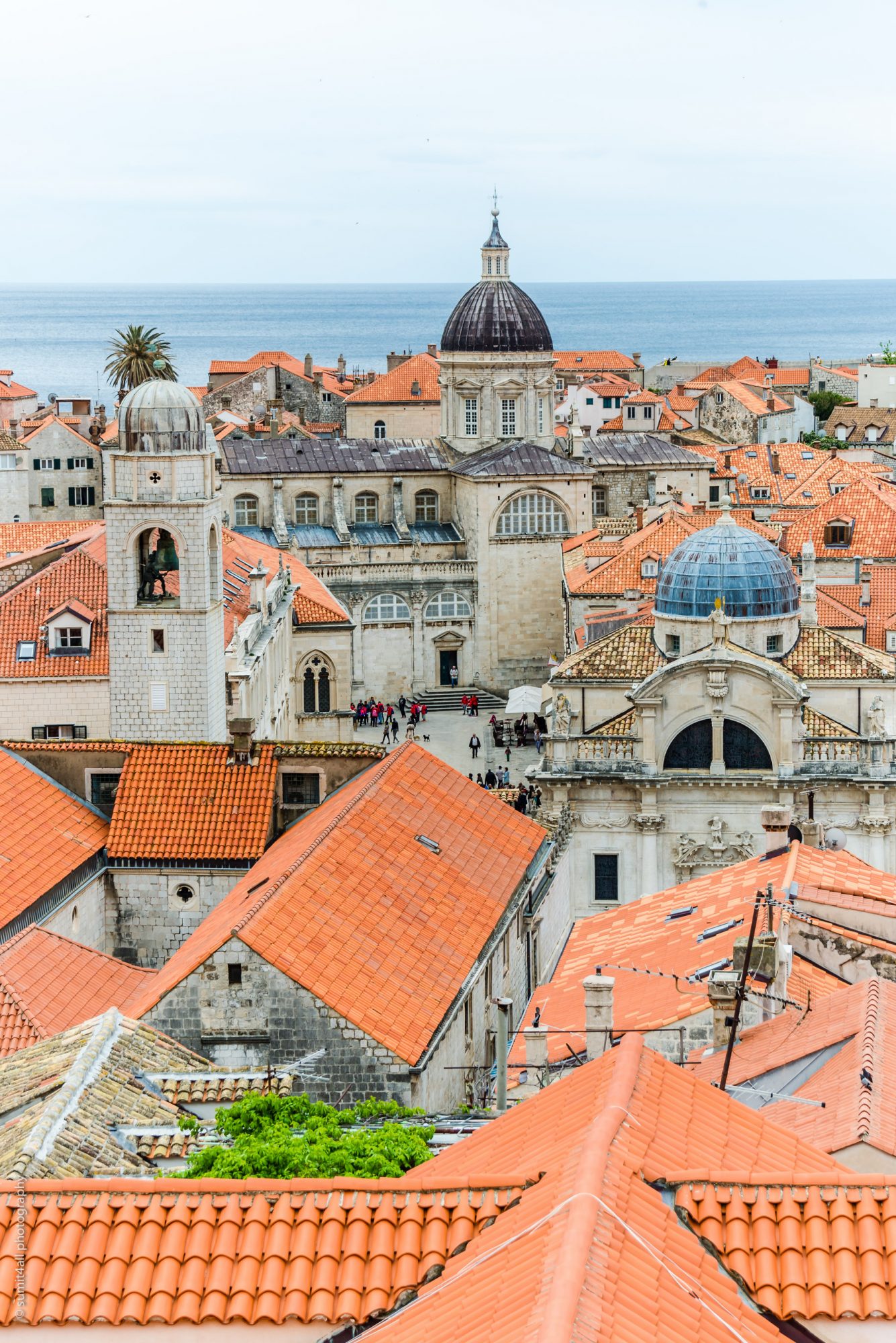 The whole of Old Town is surrounded by ramparts that keep the medieval era intact. The city has two main entrances; the first main entry is from the modern Dubrovnik city-centre near Pile City Gate that is overlooked by two forts – Minčeta to the north and Bokar to the south. Once inside, the mesmerising journey takes you to the Onofrio Fountain, a well-loved spot for the youth of the city to hang-out and spend time.
The city of Dubrovnik goes silent after nightfall, as the stream of tourists who come for a day via buses or on a cruise leave. It is then that you can walk along in the narrow and quiet streets of Dubrovnik and relish in what the city must have been in the centuries gone by.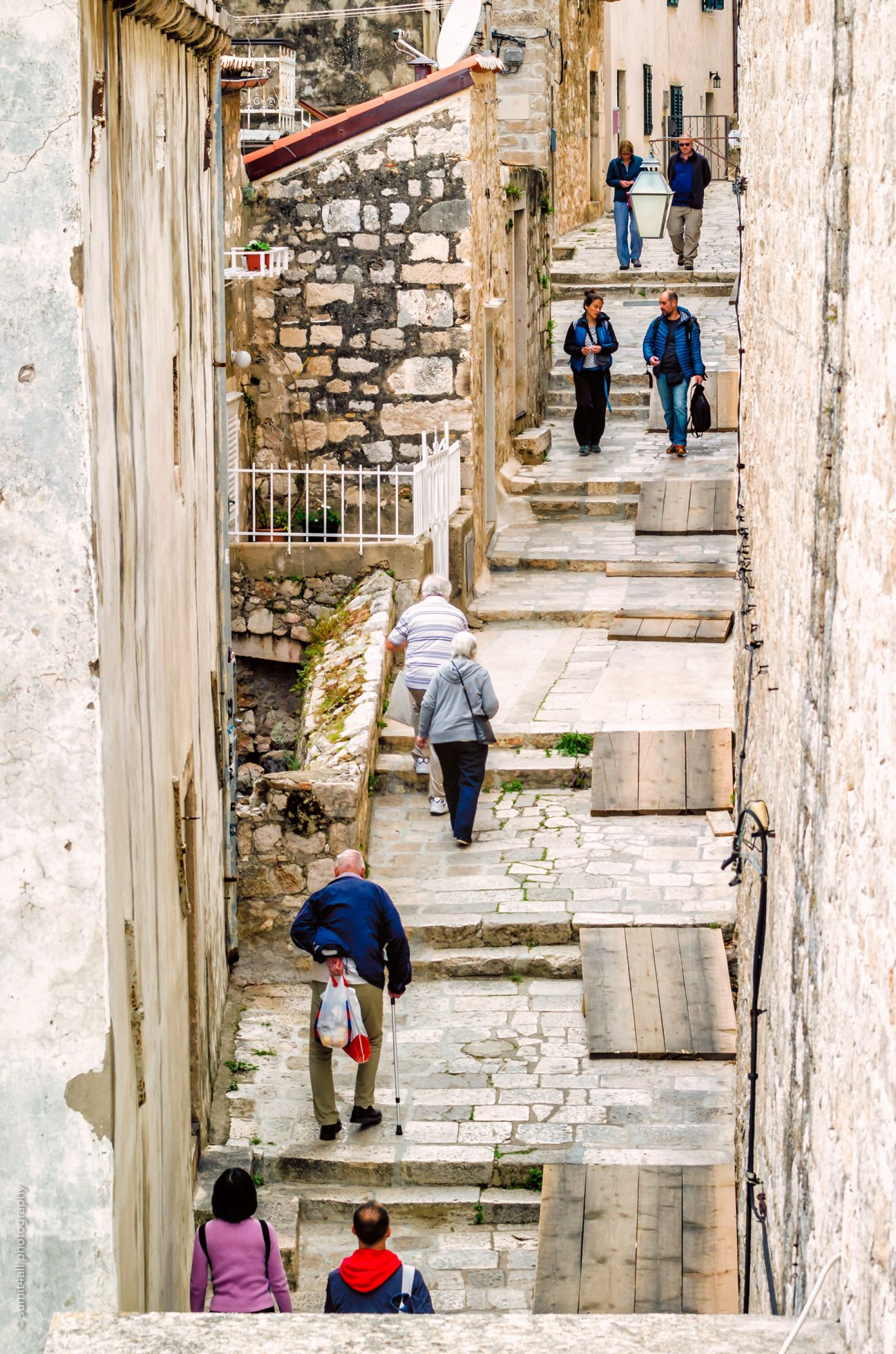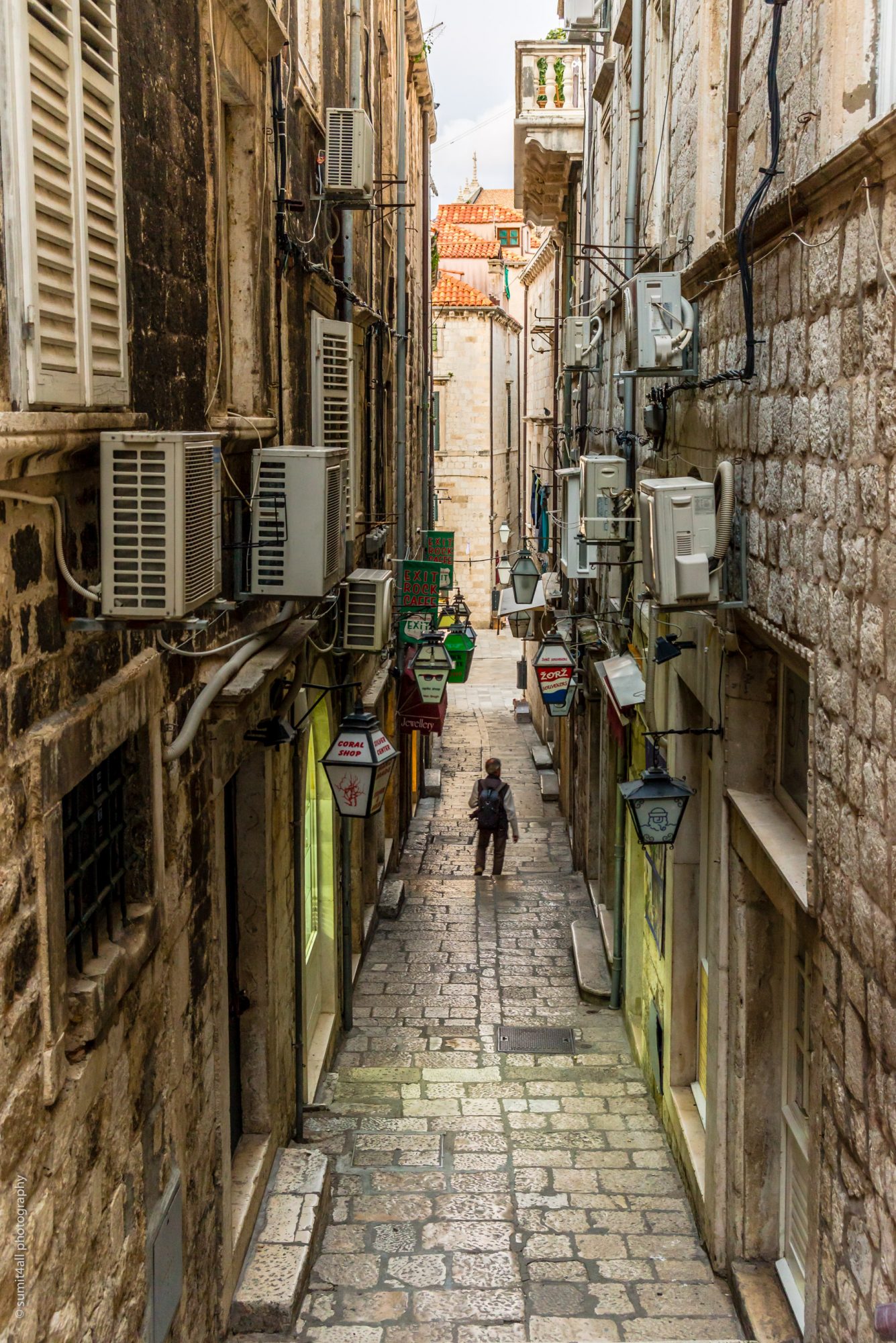 Furthermore, the Franciscan Monastery and its church becomes a favourite venue for concerts and events during the Summer festival. Next, as you move deeper, you will reach the Stradun street. You can get lost in the numerous souvenir shops and galleries, which are interspersed with restaurants and coffee bars. The Stradun is never quiet and is full of street entertainers enchanting the crowds with their performances.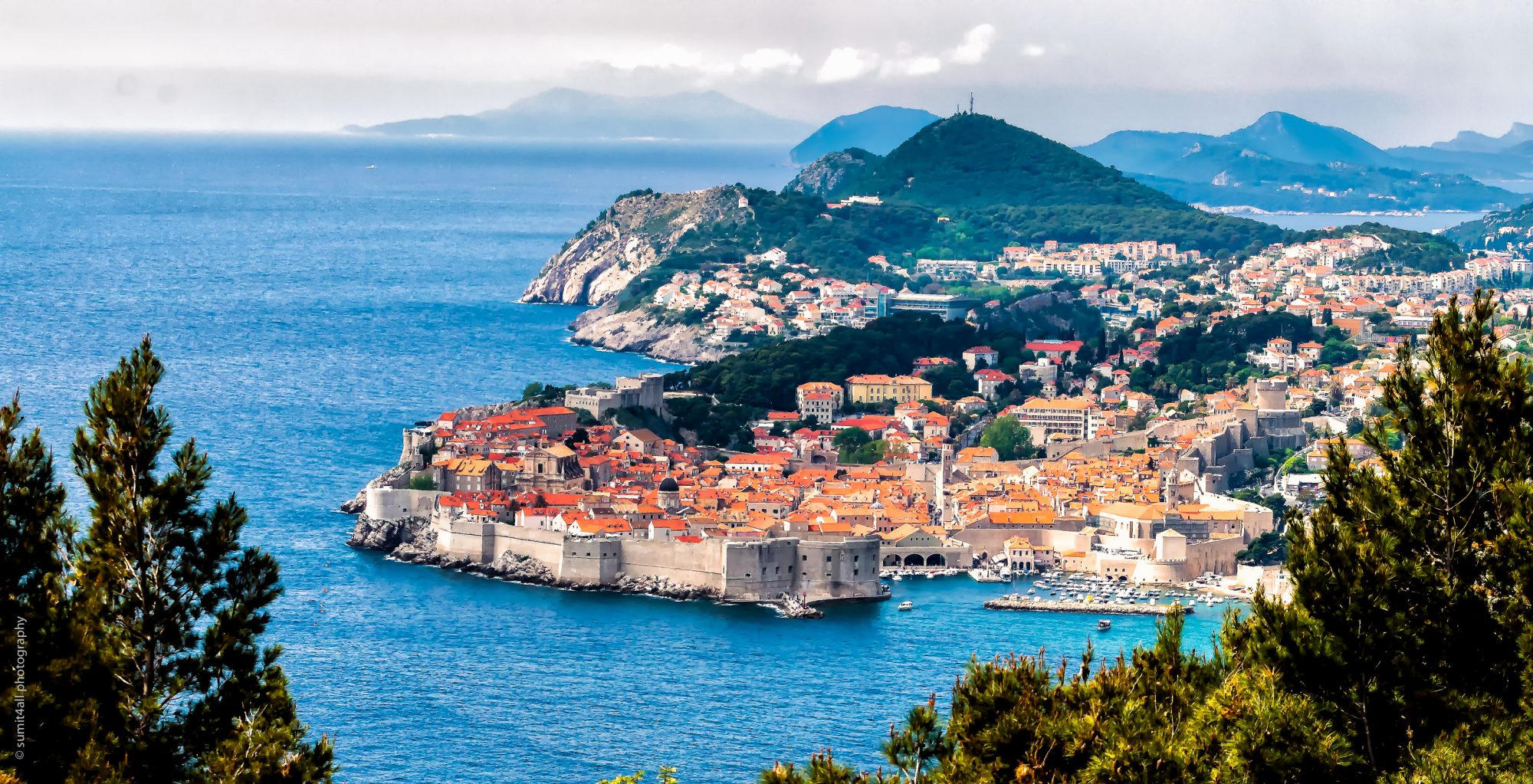 A Lot to Eat and Drink
Dubrovnik is also home some amazing restaurants that serve Croatian, Mediterranean, Asian, Fusion, Vegetarian,, Italian, etc. It is all available in Dubrovnik. While one can enjoy fine-dining in the best restaurants here, one can also get cheaper tourist eateries in the local markets, and sit-down cafes. Dubrovnik also boasts of some very fine bars and clubs that are great when you want to wind-down after a whole day of sightseeing.
Why I made this Photo Essay?
For me photographs reveal and help me see something which I would not have seen otherwise. Photographing and using a camera has trained my eyes to see without one. I have noticed that since I started photographing, I have begun to see things differently, and to see beauty where previously I would not. To see wonder in previously dull moments. To see magic in previously boring situations.
I shoot with an intention to bring our cities closer together. I hope my photo essays can convey the emotion and feeling behind the cities I photograph. I certainly believe that photography is more than creating pretty pictures. It is a medium, a very powerful medium, that has been instrumental in shaping the society in which we live in.
There was a time when all I wanted to do was make pretty pictures, but today I want to use my photography skills (whatever little I have) to make an impact, and to communicate my message to the whole world. In a way, it would be right to say that I did not find and start photographing cities, but instead the cities sought me out and called me towards them.