Italy is beautiful. Not just in terms of its famed art, architecture and rich culture, but also in the diversity and contrast it presents in its cities. One can find rich art and architecture in Rome and Venice, and yet can also find the beauty of simplicity in the crowded and messy streets of Naples.
Naples is noisy, crowded, chaotic, dirty, some may say even dangerous. These are often the adjectives that most tourists use while describing Naples. Additionally, when it comes to tourism advice, people are often told to skip it, especially when the rest of Italy has so much to offer. Either that, or visitors barely skim the surface of Napoli (as it is called in Italian) on their way to the ancient city of Pompeii, or as a port stop between destinations for cruise lines.
I think not spending time in Naples is a mistake that many people make. Yes, Naples is noisy. Yes, it is crowded. Yes, it is chaotic and dirty. And yes, it still can be called a dangerous city (though I never felt that during my visit). But amongst all its madness, it is real. It is more real than most other polished and clean cities of the western world.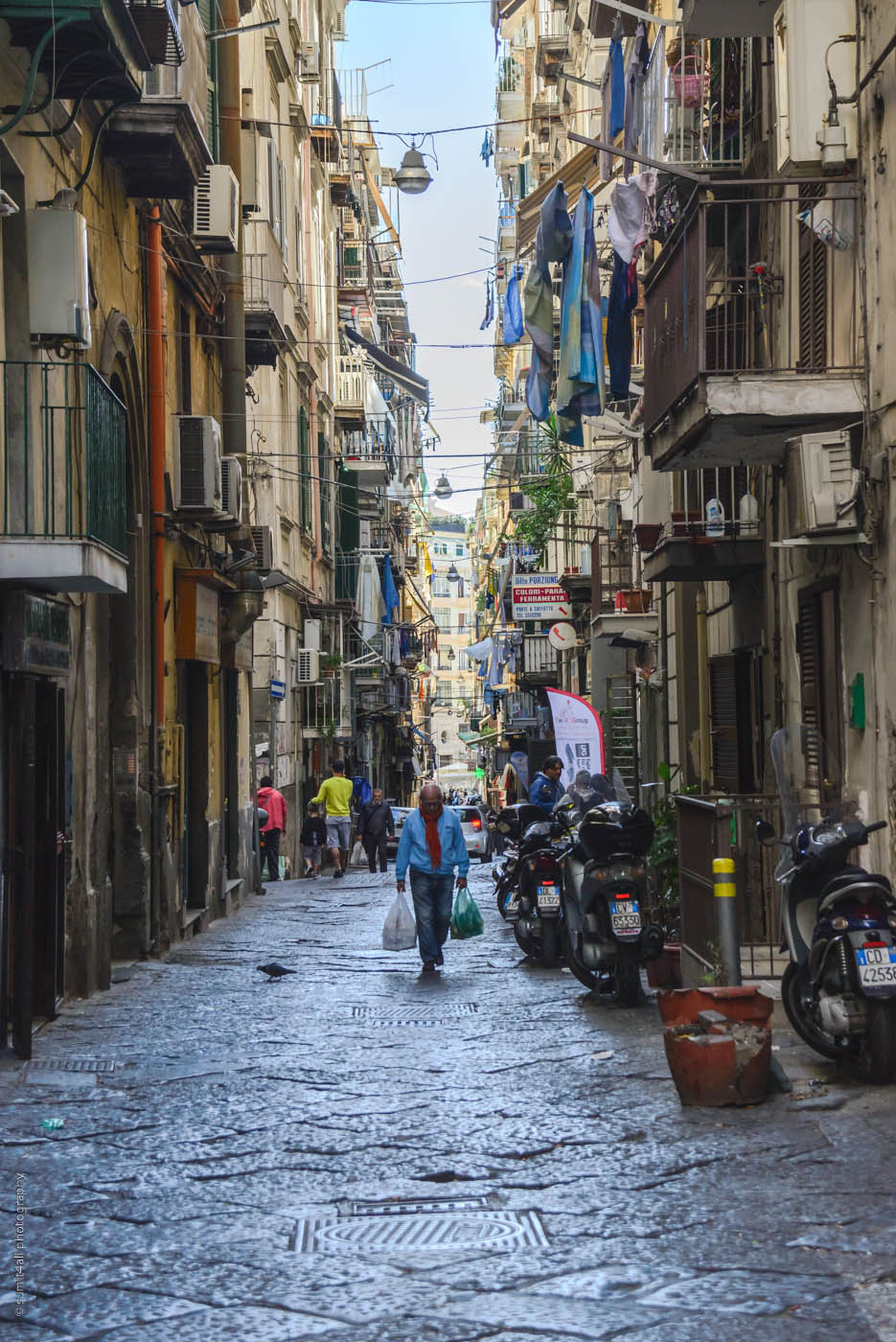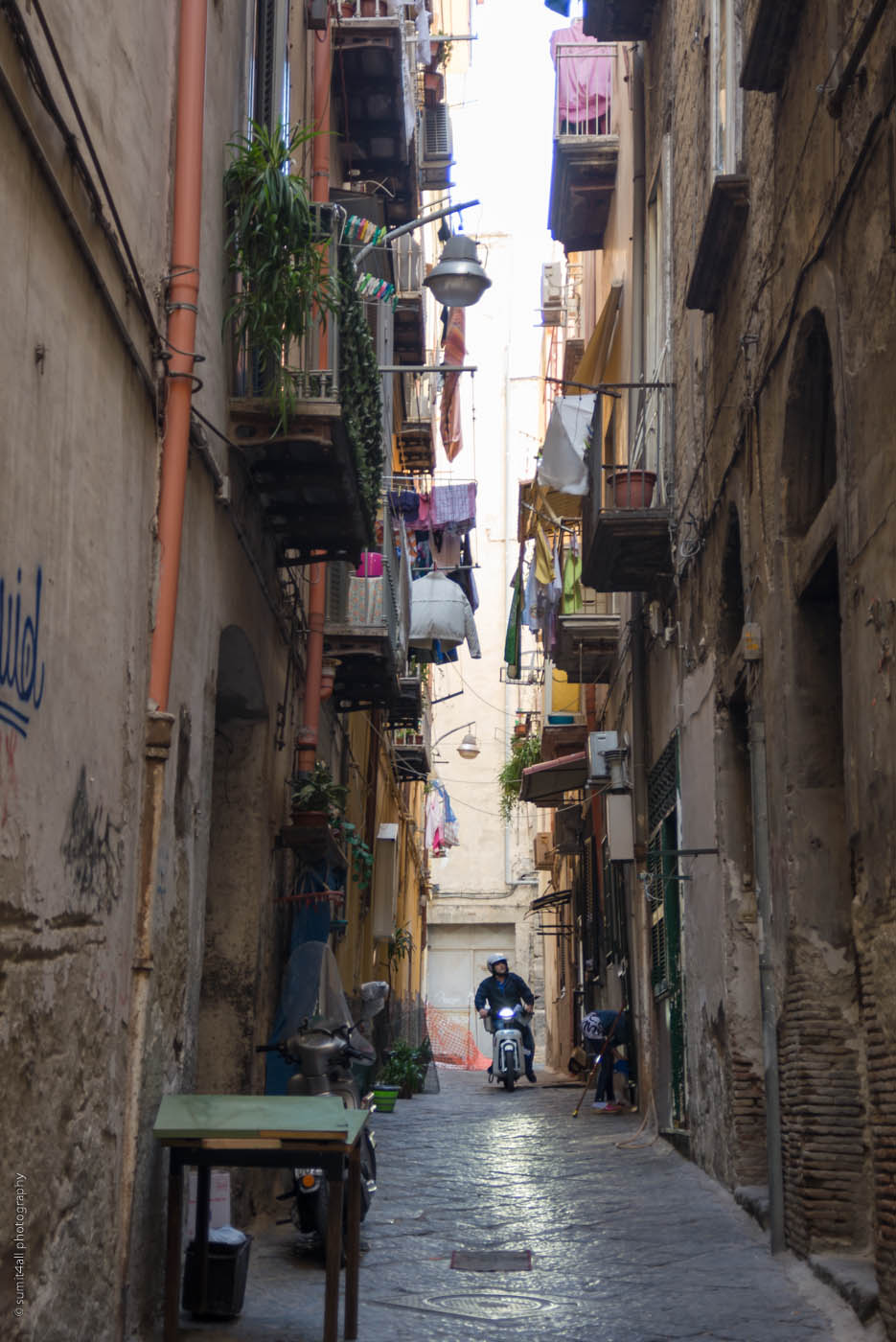 Living in Amsterdam, I usually enjoy a calm and well-kept city, with enough green areas, roads and well maintained flowers adorning sidewalks and bridges. That said, the Indian in me at times, craves for the drama that emanates from chaos. My visit to Naples helped me fulfill that craving.
I was told that there isn't much to see in Naples. On the contrary, the vibrant, gritty and life-like experience had me wanting more. My desire to savour the taste of each city as I travel, and capture it in my photographs, had me roaming the streets of Naples, soaking in the warmth of locals, simple living and the familiarity of crowds and chaos.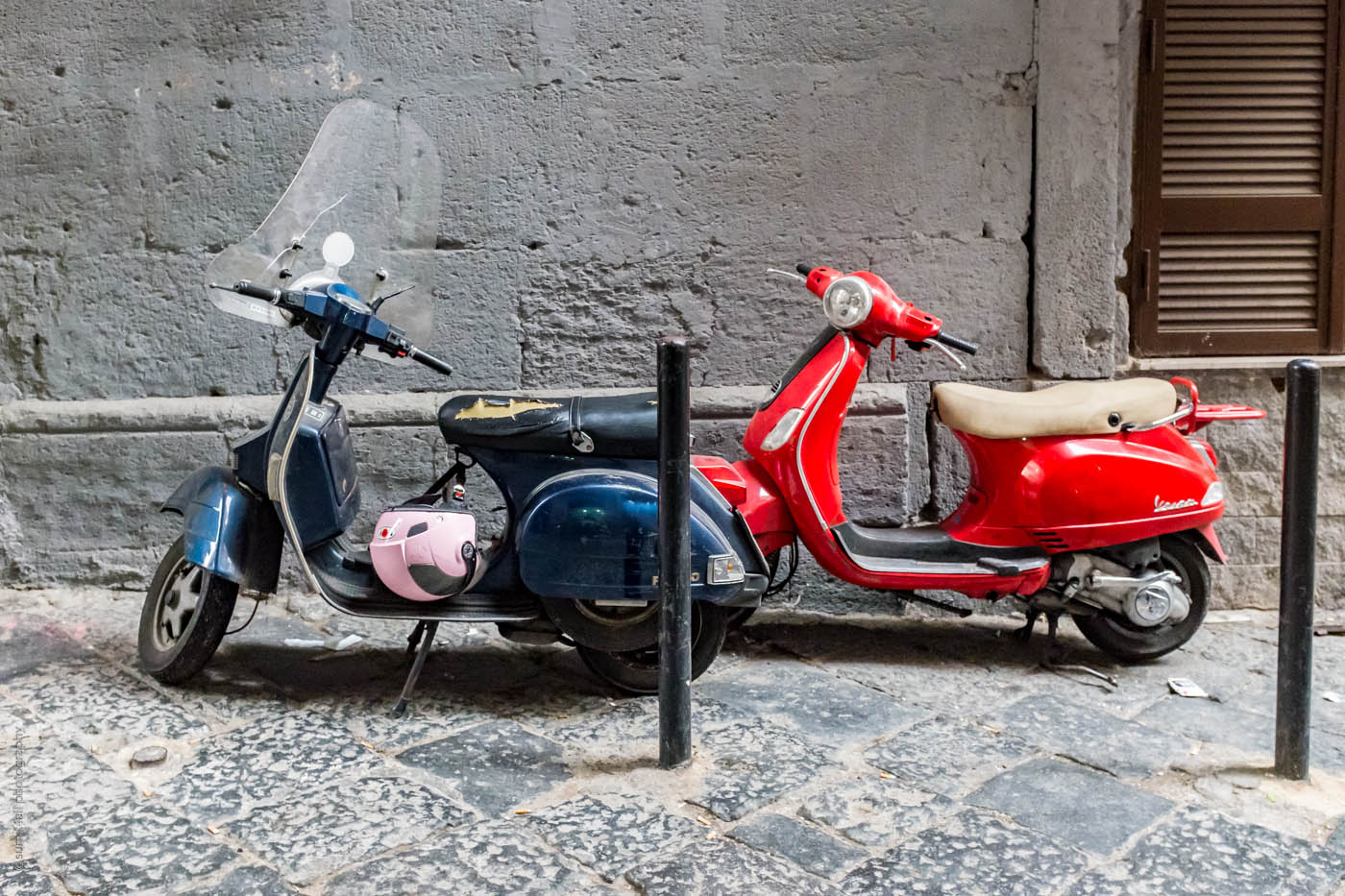 What attracted me most to the city was that the locals were unassuming and friendly, going about their own business. This was an experience quite unlike other popular cities like Rome or Florence or Venice. The locals in Naples leave tourists on their own. One will not find pesky sellers trying to make a quick buck by harassing tourists. In fact, a warm greeting and a welcoming indifference set the tone for my interaction with the city.
It is perhaps their love for simplicity coupled with the fact that socio-economically the people here have more challenges, that keeps them modest and simple. Albeit all the challenges, the Neapolitans are people with a good nature and find a reason to smile all the time. I felt people in Naples on the streets were more close to each other. They seemed like having real relationships that are valued far beyond riches.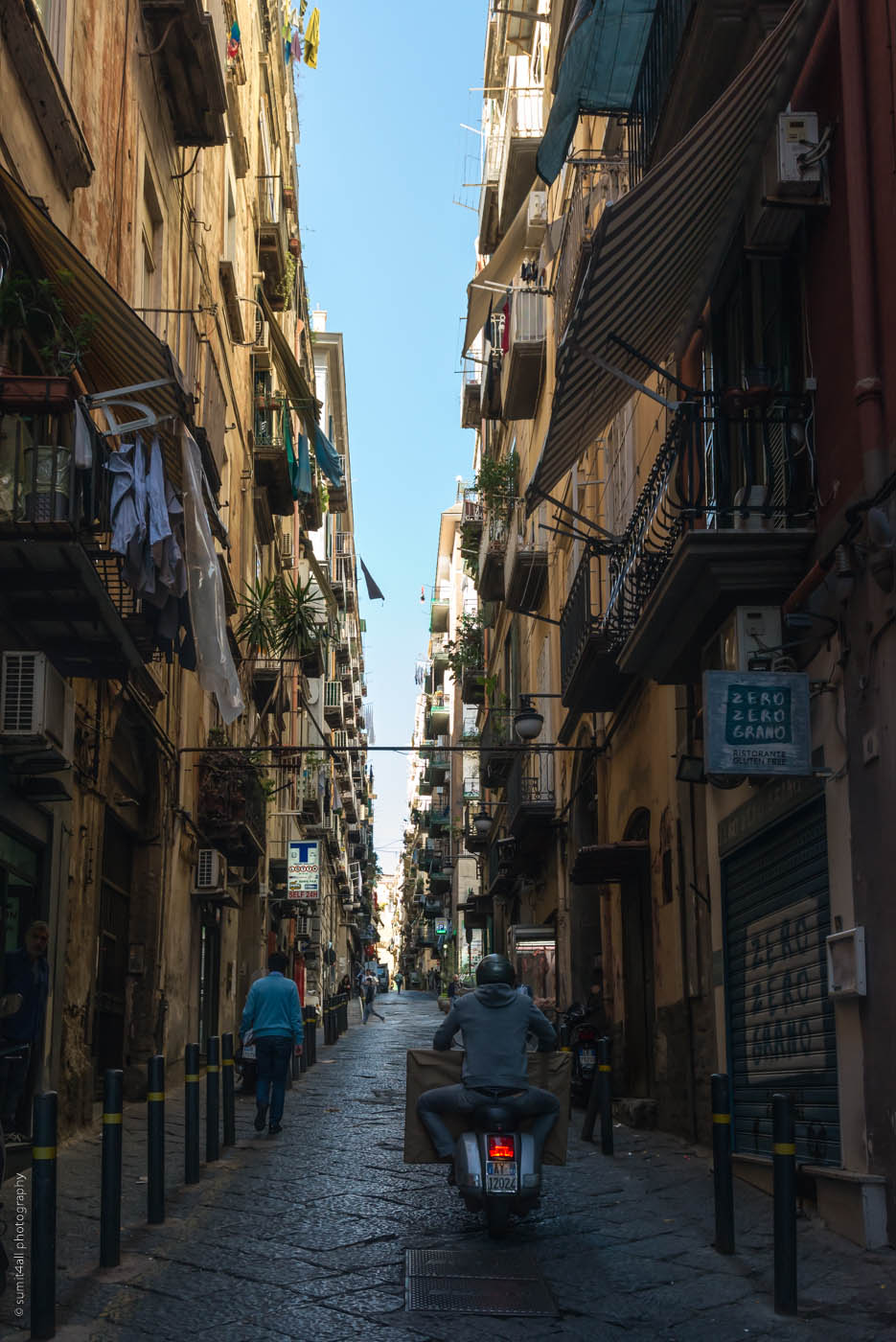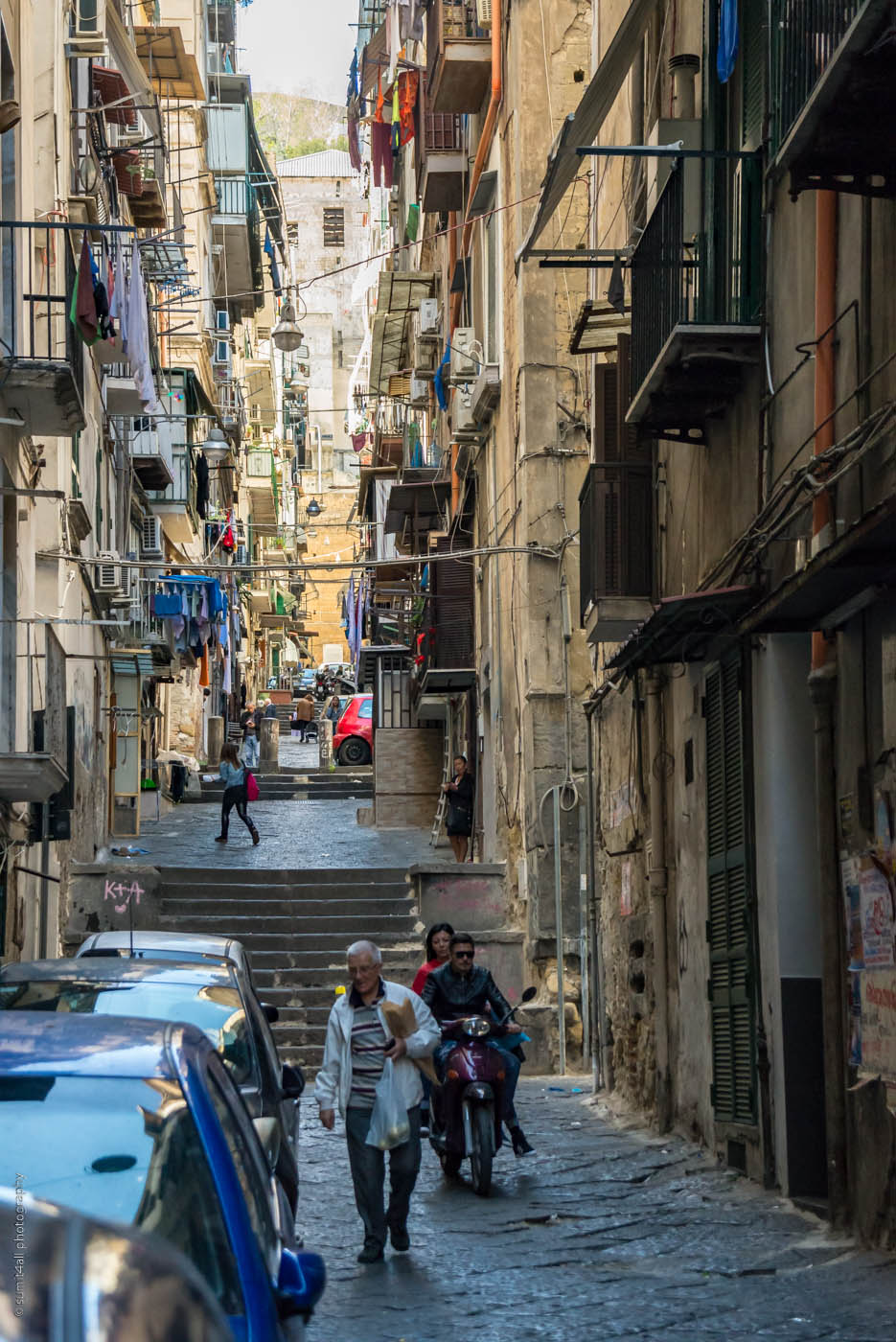 To many, a narrow dirty street might be unappealing. But it speaks volumes about the common life and has a very endearing quality. The old, unkempt and neglected feel of the city is what attracted me to make photographs in the streets of Naples. I found that my eyes were captivated by the drama that rose amongst the crowd and chaos.
The little streets and alleyways of Naples have cars and scooters parked haphazardly on the sides of the roads. While the haphazardness can be an assault on ones senses, this very same haphazardness has a visual intensity, and it is one that simply has to be experienced. And in my case, photographed. It is these little moments of time which I like to capture for eternity through my photographs.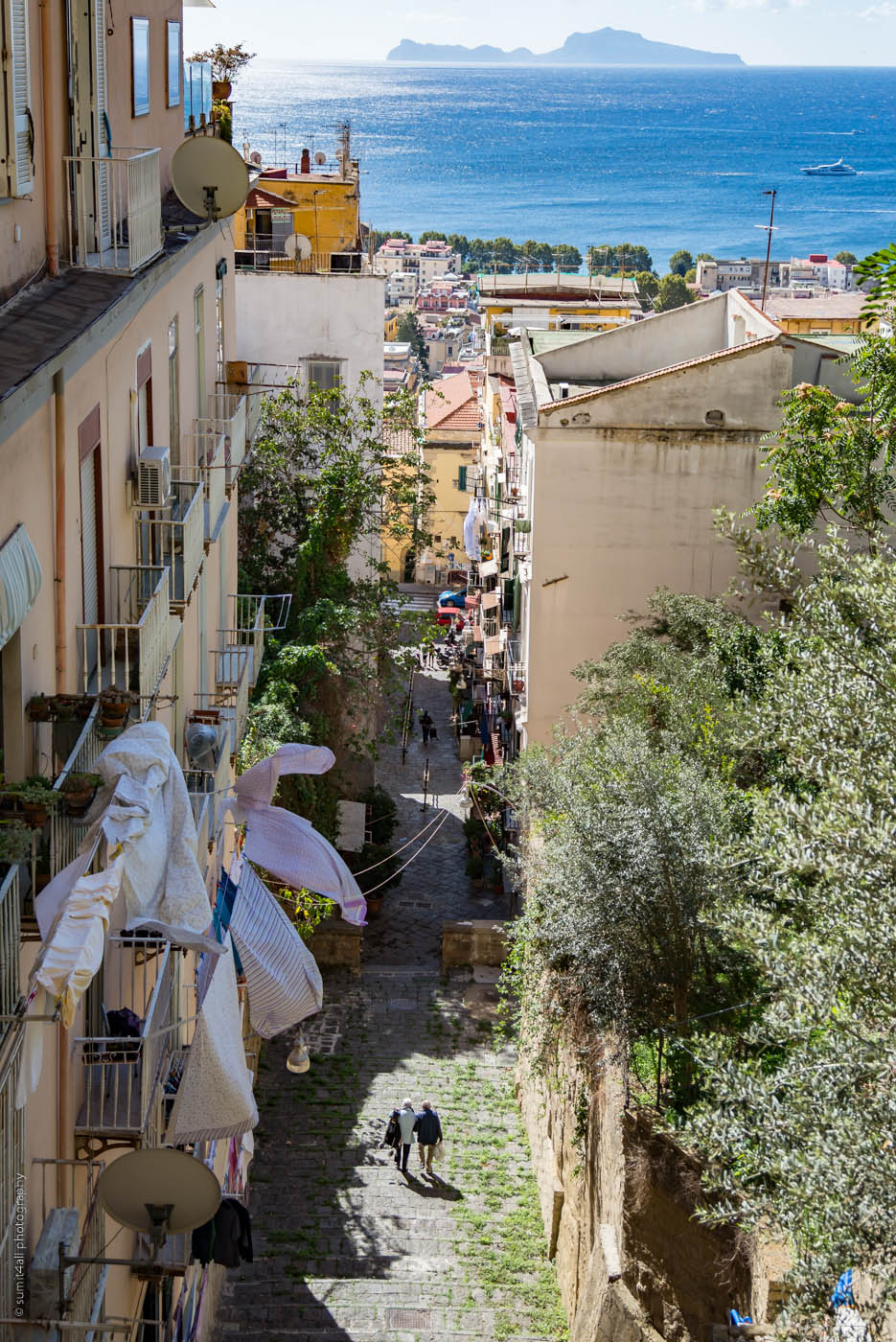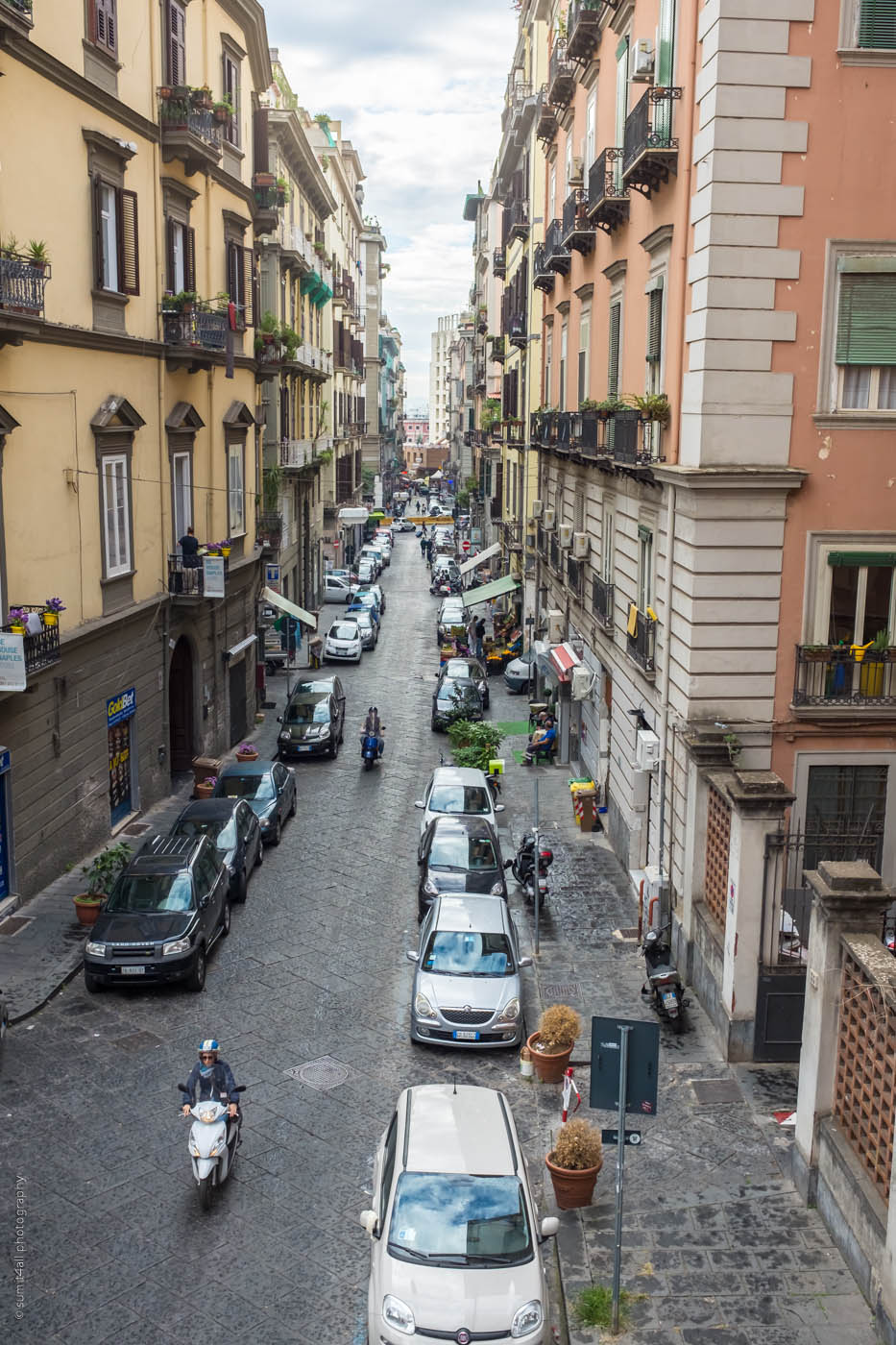 There was something unexpected at every street corner, and as a photographer, Naples always keeps you on your toes. Despite the dirt and garbage (which is a problem that is slowly finding its cure) it felt like the streets themselves were breathing. I felt almost at home with the incessant honking, people yelling cheerfully across the streets, across windows in close apartments facing each other, much like in my hometown Delhi. The streets themselves looked like a living, breathing entity interacting with other streets around, and historic buildings besides them.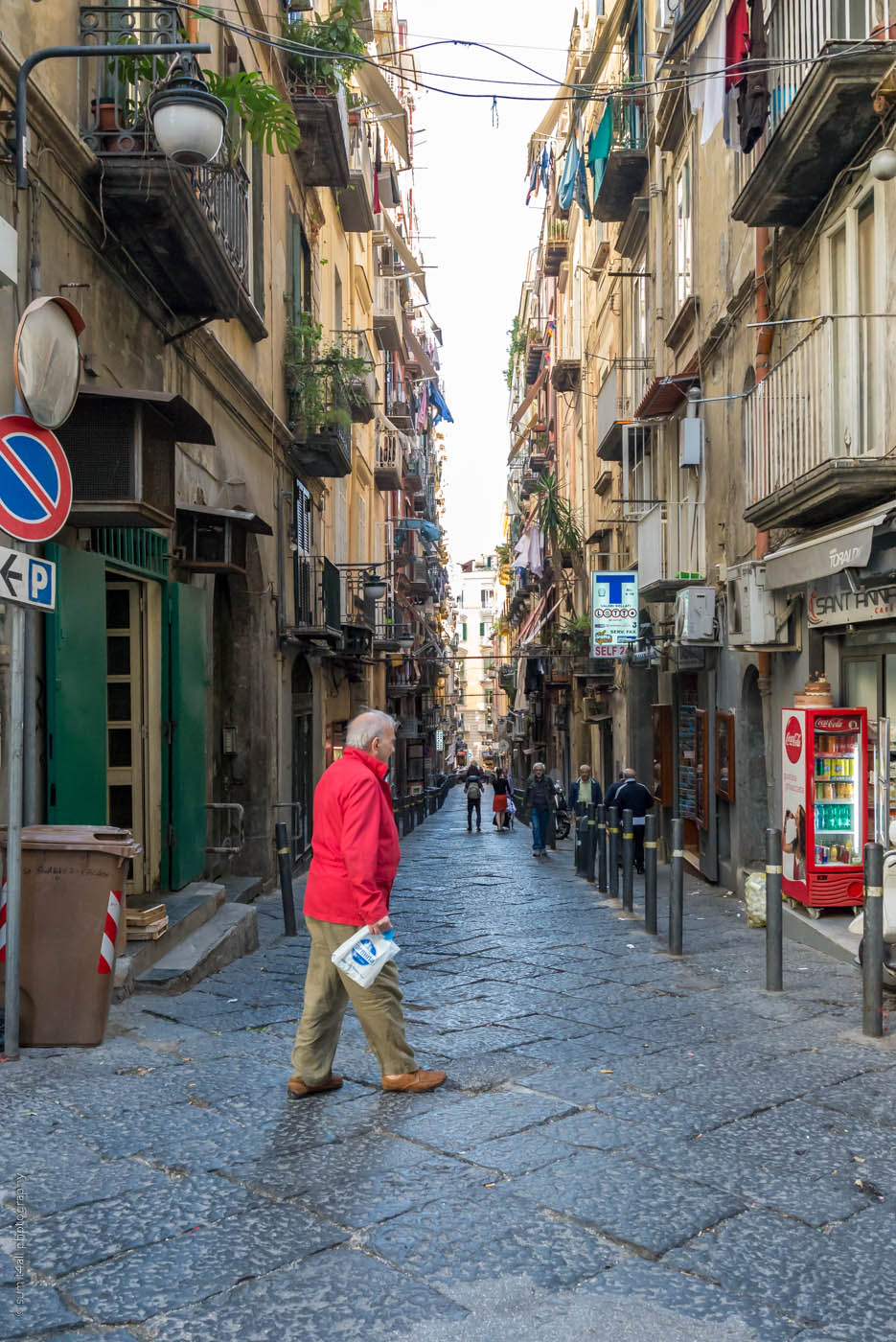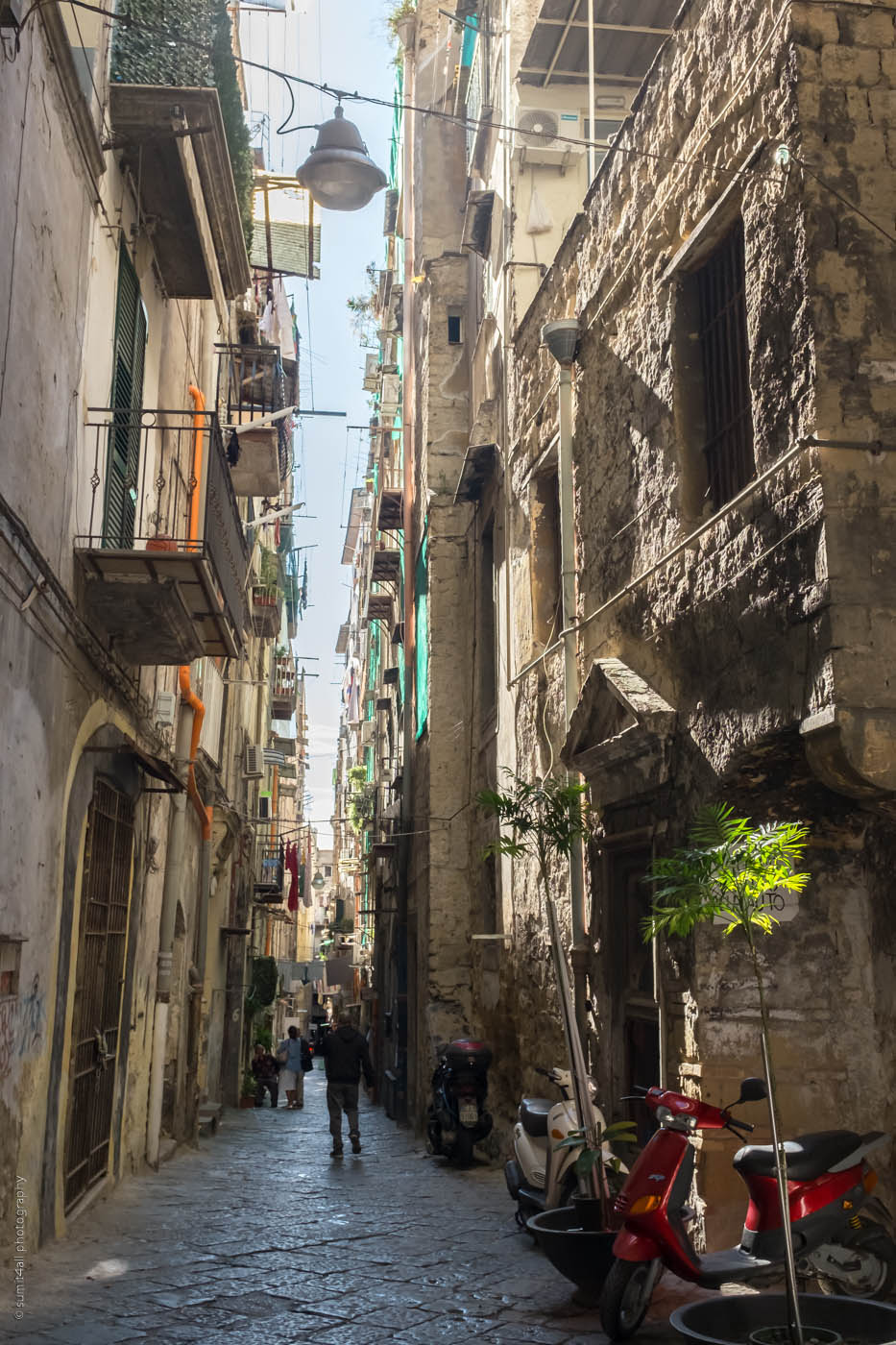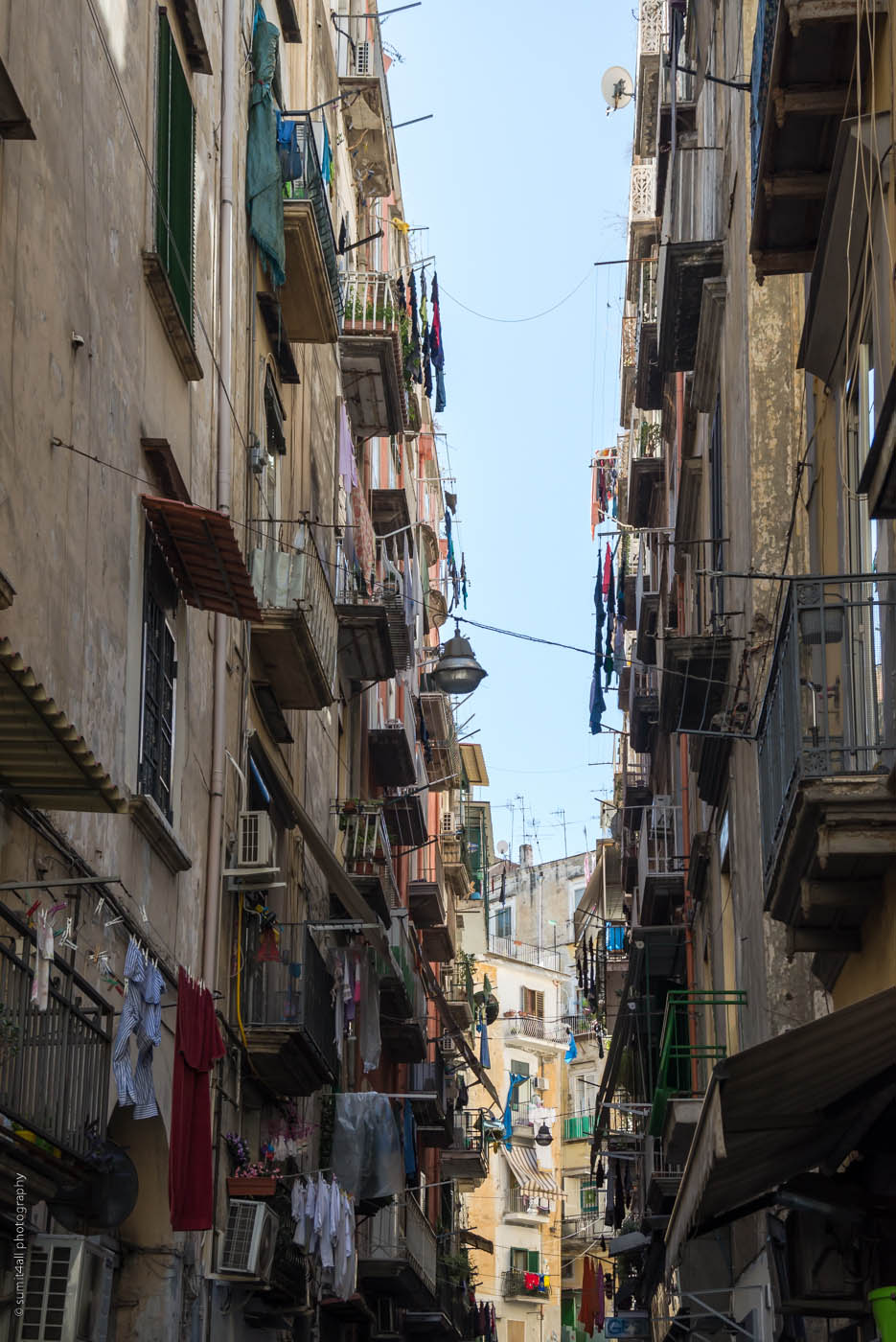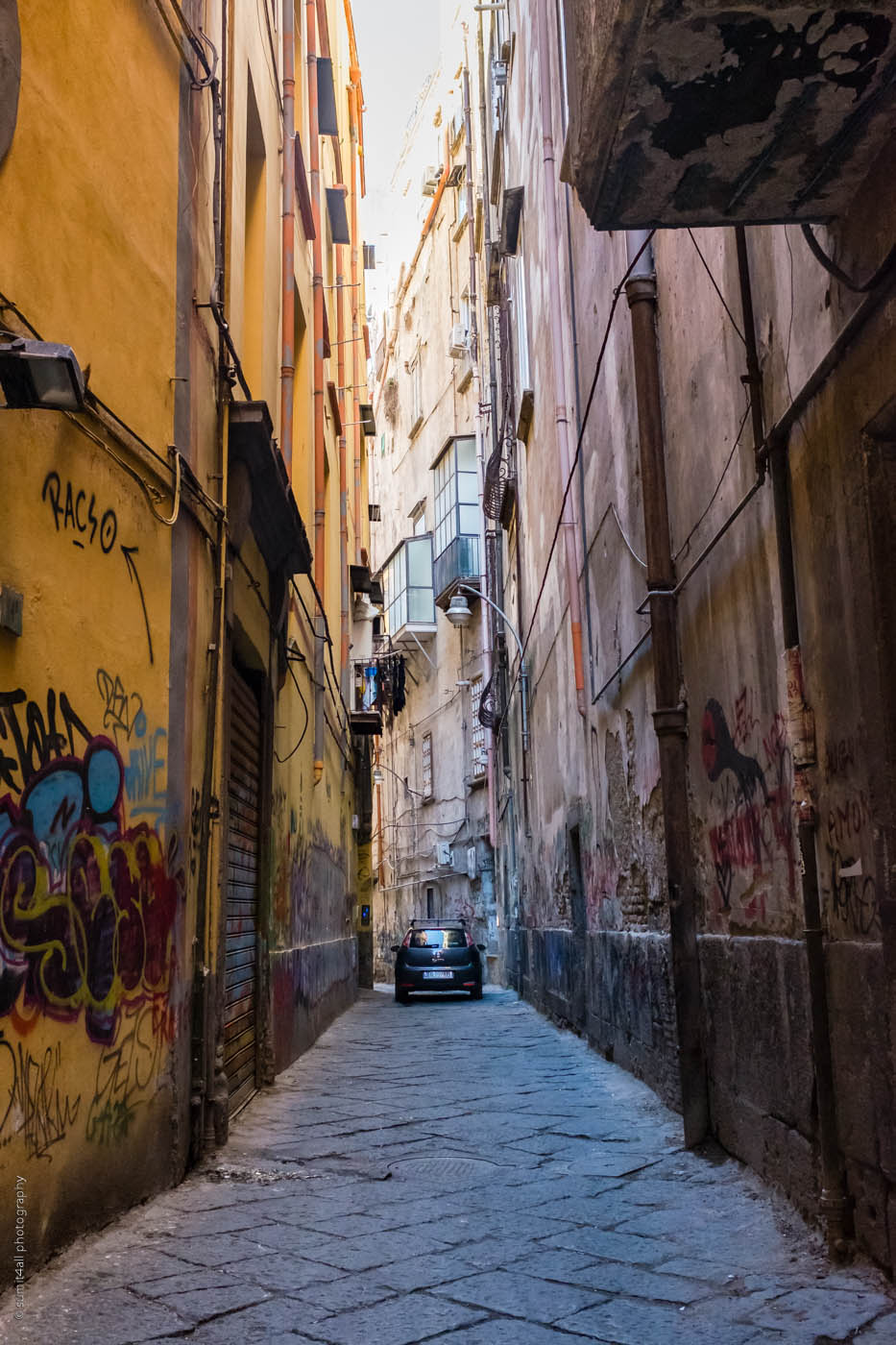 To me, the primary purpose of my photography is to capture the essence of a city in a way that, even as the years roll by, the photographs retain their charm and you love coming back and looking at them. When you look at these photographs, if you can feel what it must be like to be there, I know I have done a good enough job of documenting the city in the time I had. 
These very busy streets were a pleasant change from the shiny, surreal views that I get in richer locales. That sort of a pleasant feeling that can cleanse the soul with its sheer bustling energy.