Amsterdam is a city on water. Most of the city is below sea level, and it built over an area that has been nothing but marshy waters for centuries. Hence water is omnipresent almost everywhere in this city, which gives it a unique architecture and look.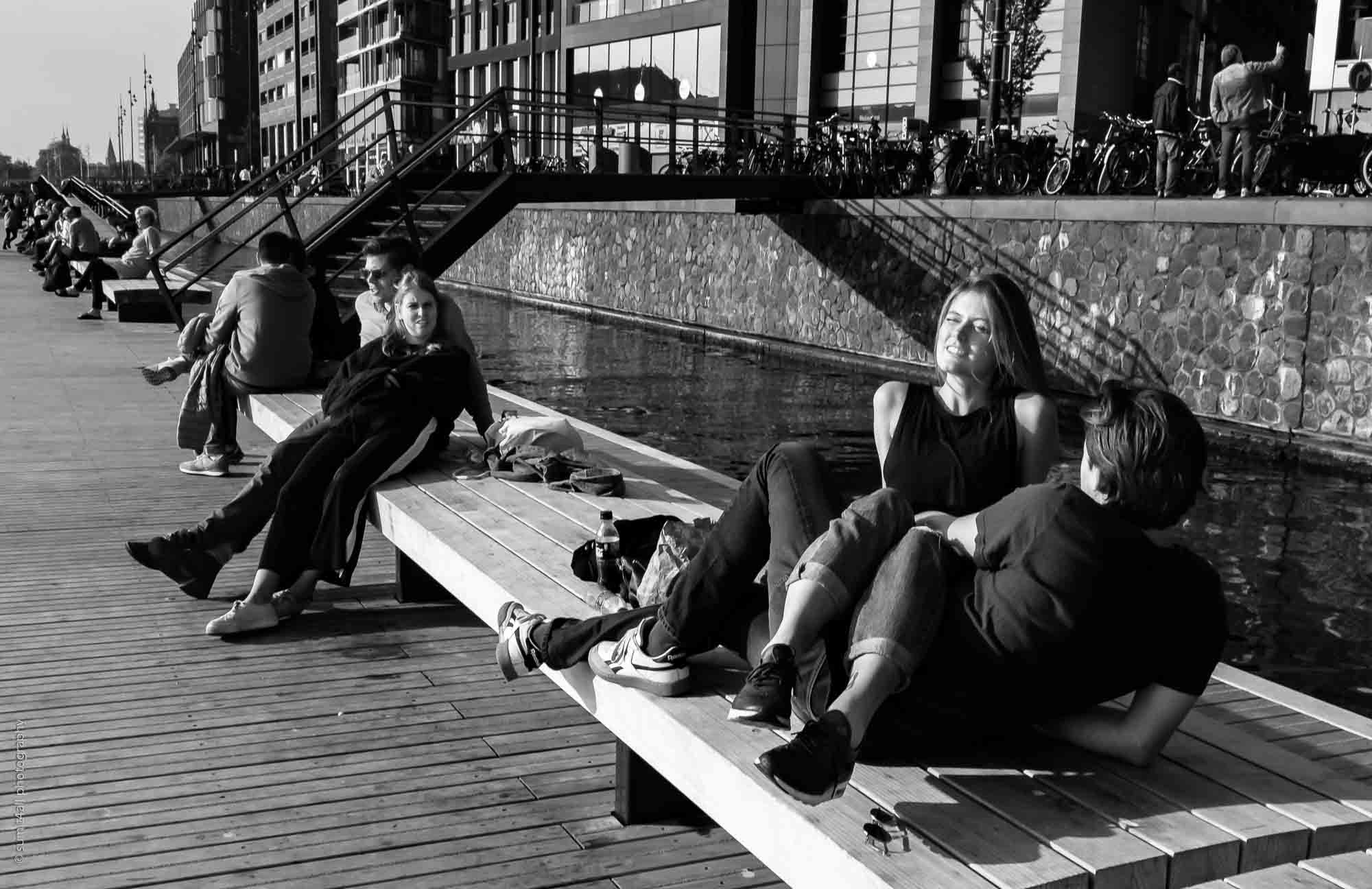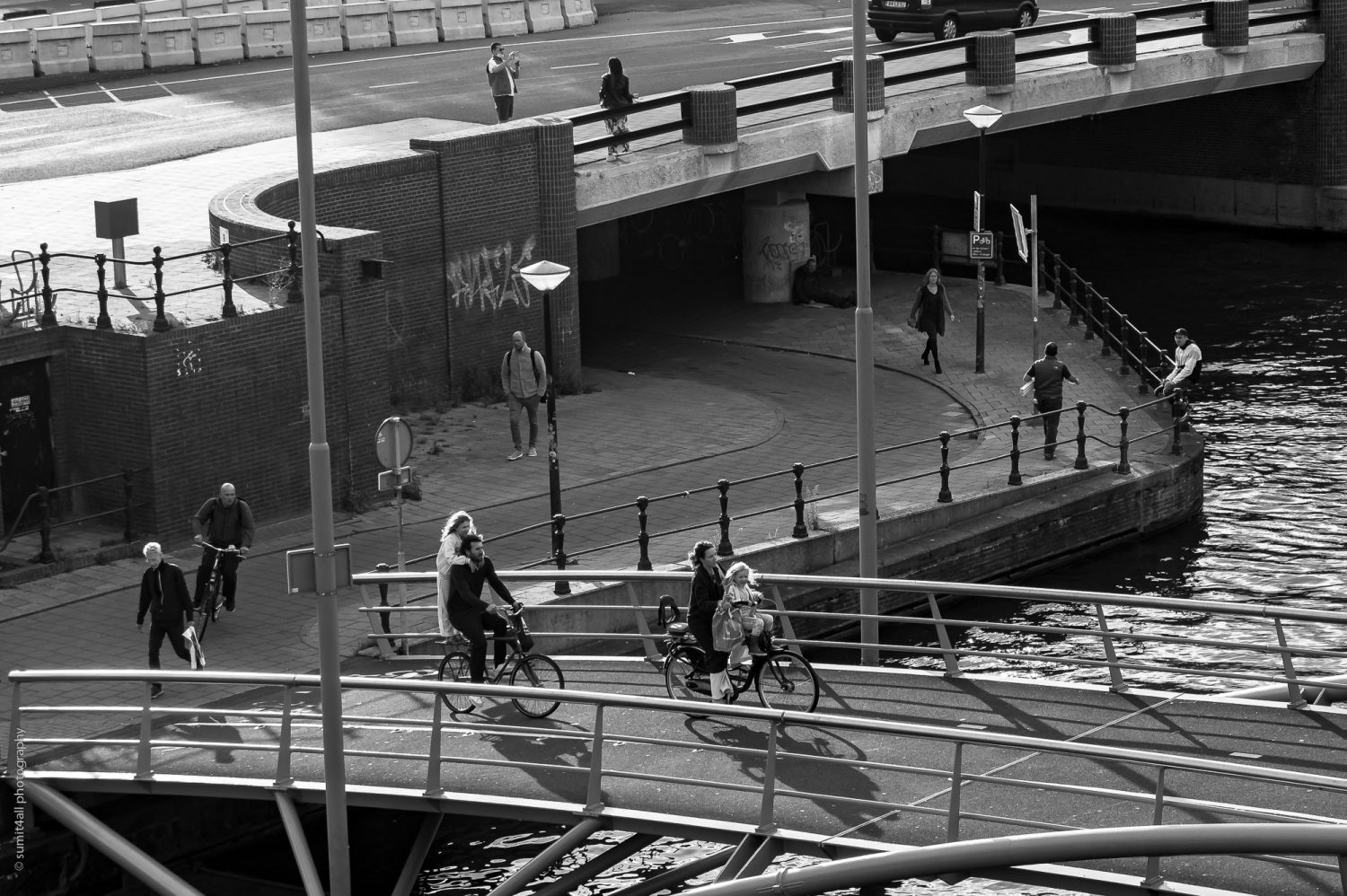 These two photos (above and below) are made on the Oosterdok Island in Amsterdam. The main post office of Amsterdam used to be on this island, which was demolished in 2005 to make way for new buildings like the Amsterdam Public Library, The Double Tree Hilton Hotel, the Amsterdam Conservatory and many residential apartment complexes on the Oosterdok Island. The Amsterdam Public Library is an architectural marvel and one of my favorite places to take a break and spend some quiet time.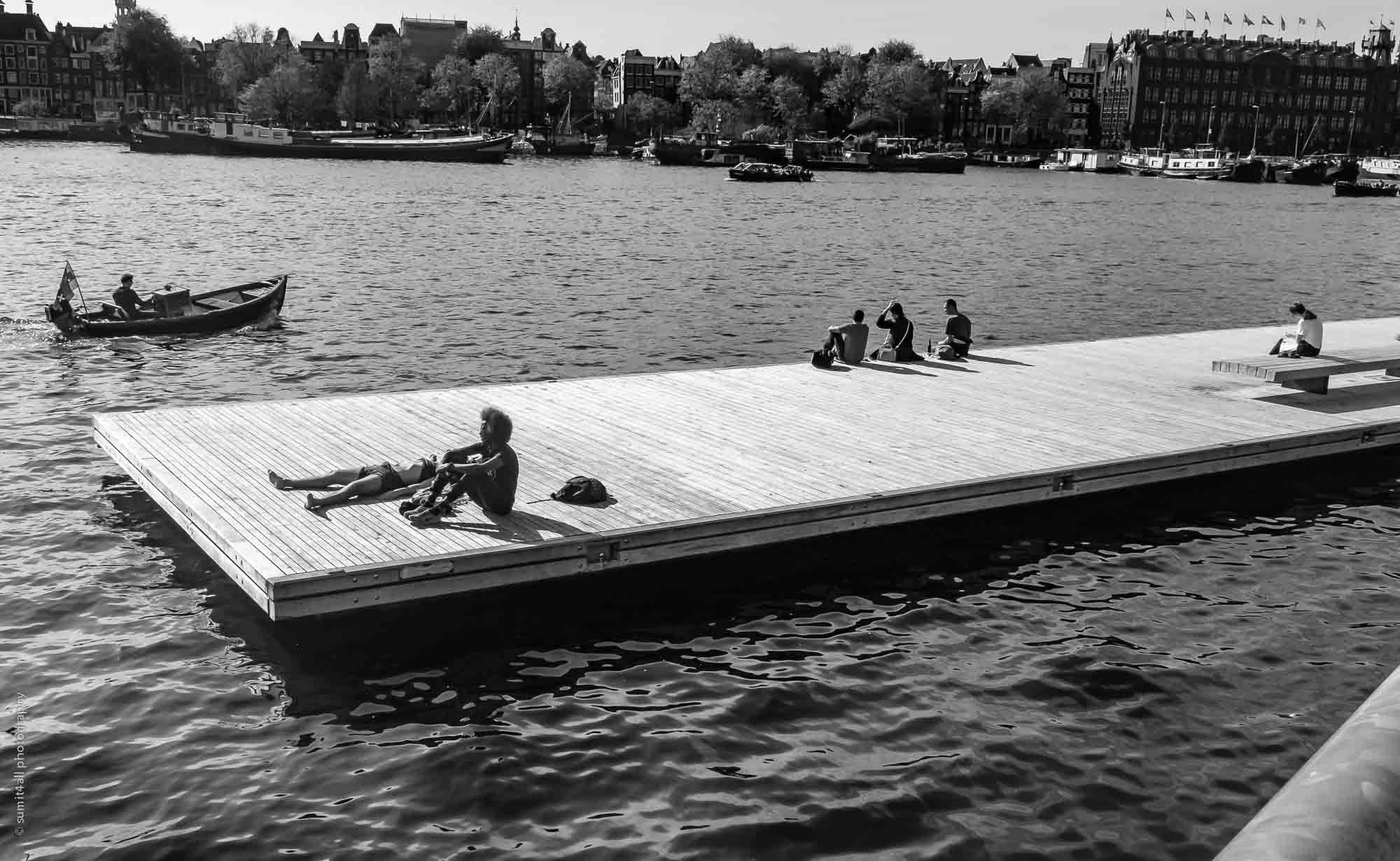 I made the below photograph at the Amsterdam Centraal Station, which is always a hub of activity. Amidst the pace of the city, I noticed this couple seek a quiet moment before moving on to their respective destinations. I always carry my camera with me, which makes it easier to capture such serendipitous moments.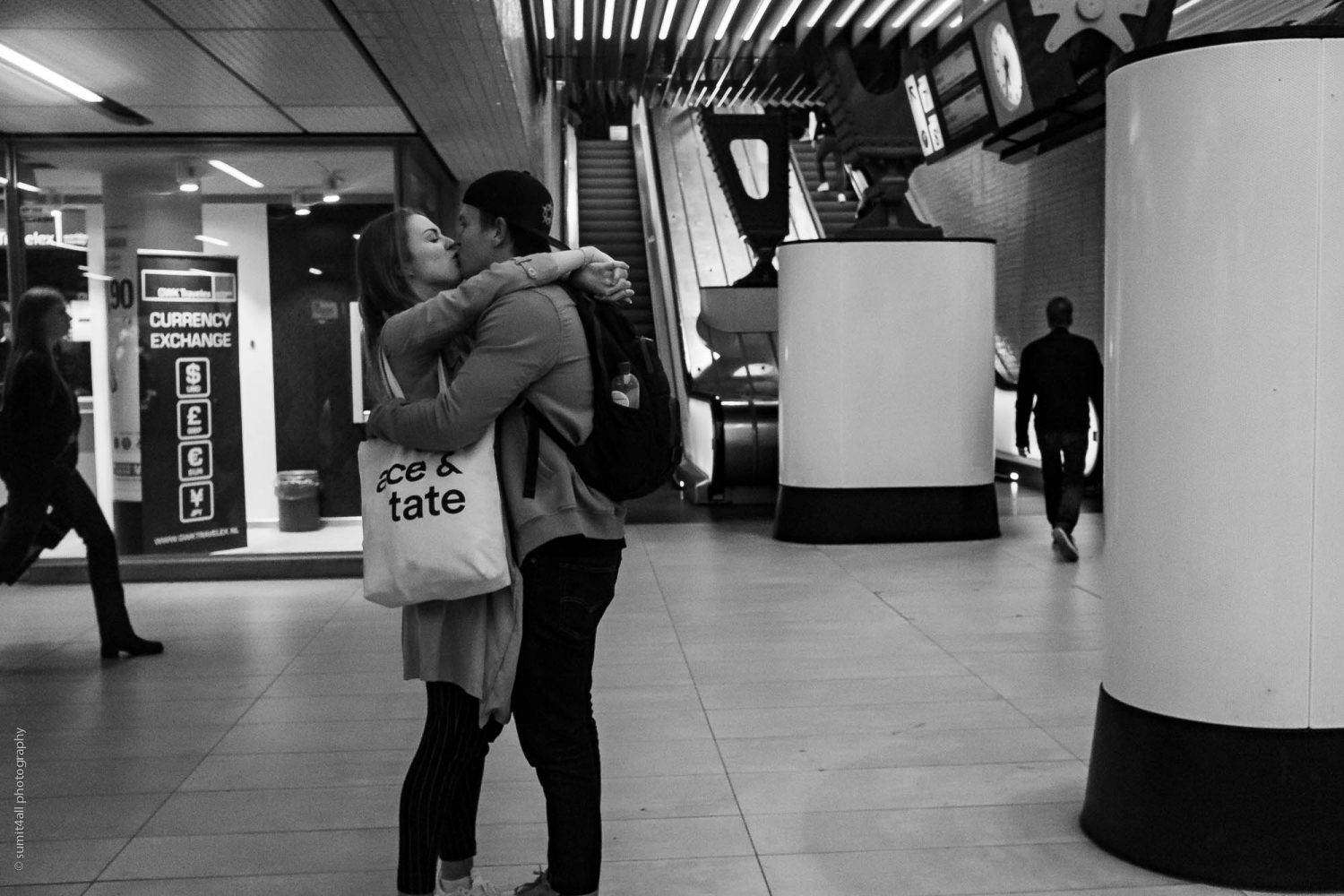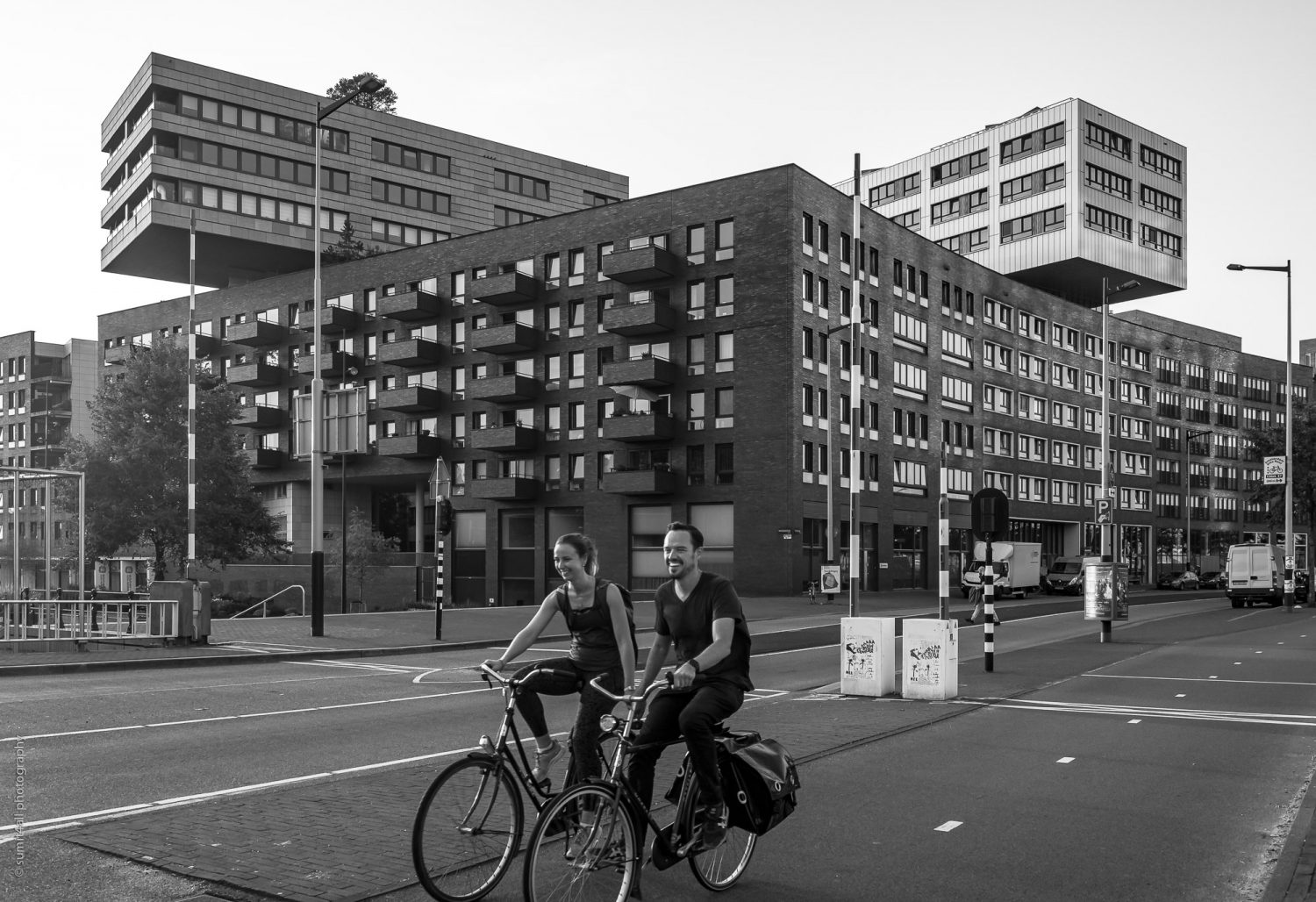 The next few images capture an event that happens way too often in Amsterdam – a rain shower. It can surprise you anytime, even on a perfectly sunny day. After living in Amsterdam for the last 5 years, I have learned that it is always wise to have a jacket and an umbrella with you at all times. Otherwise, you are left running for cover as you can see in the few photographs below.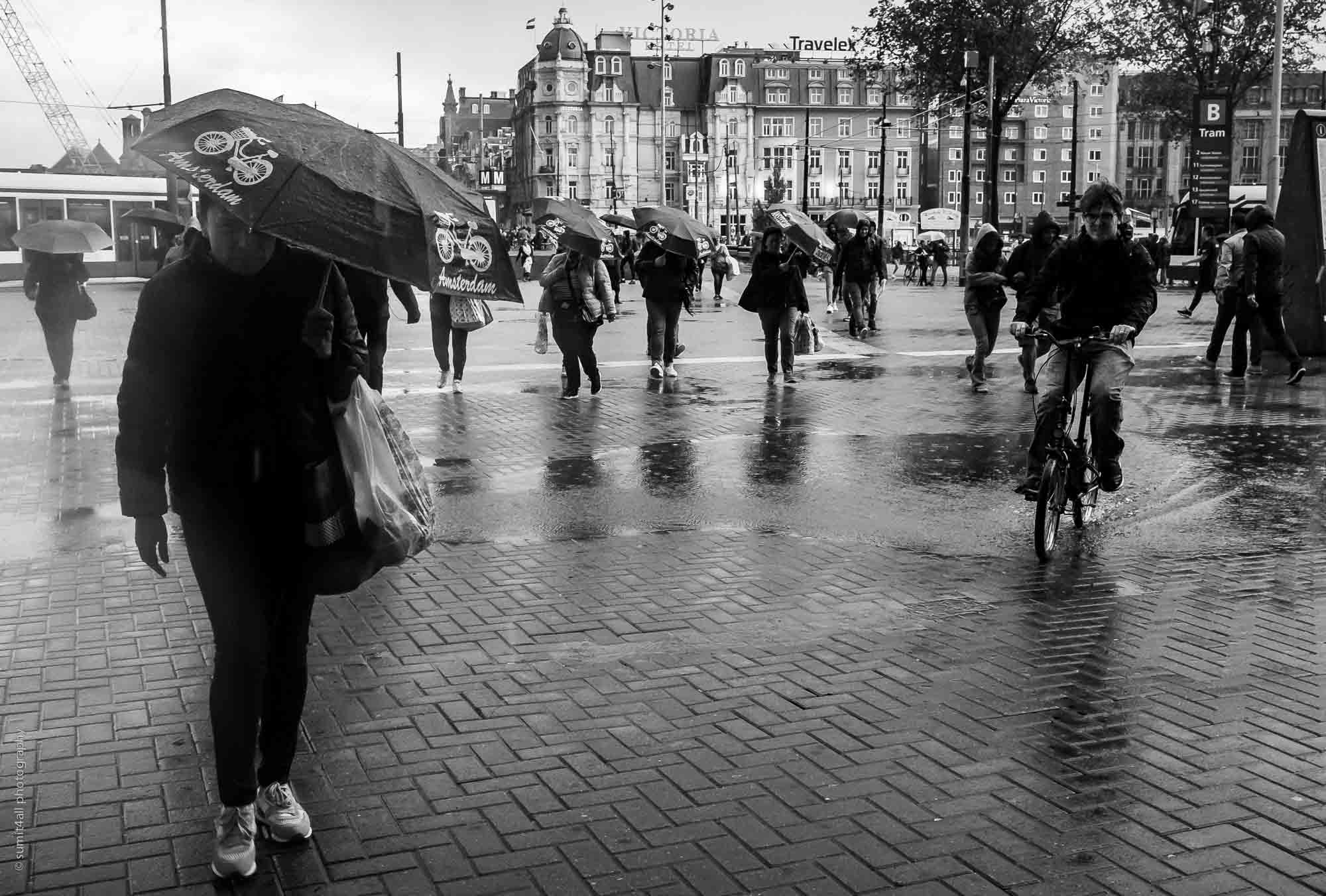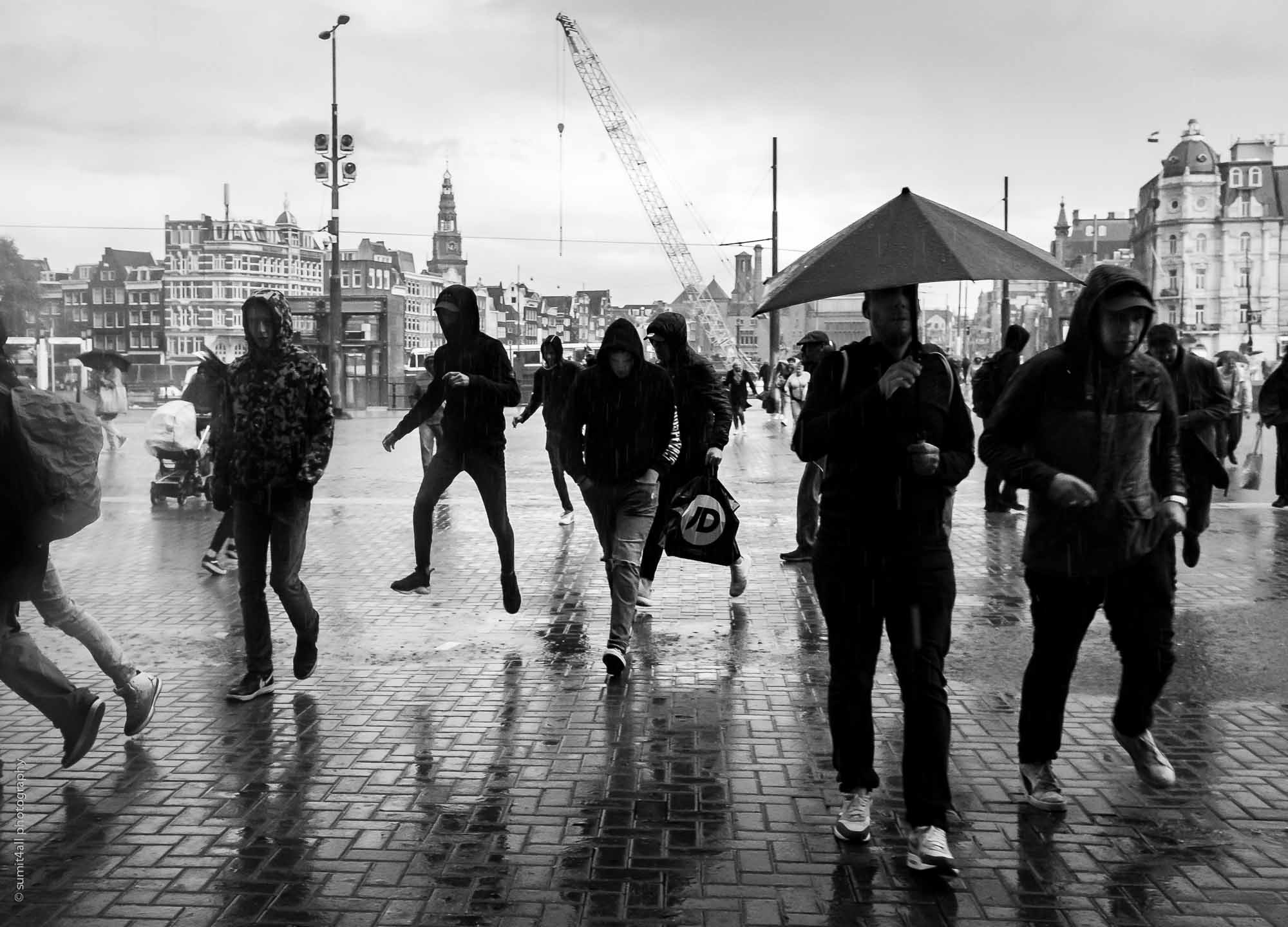 The number of wet days (i.e., days with a probability of some rain in that day) is 217 out 365 days per year. As a photographer, I don't hate that too much as bad weather makes for good photographs.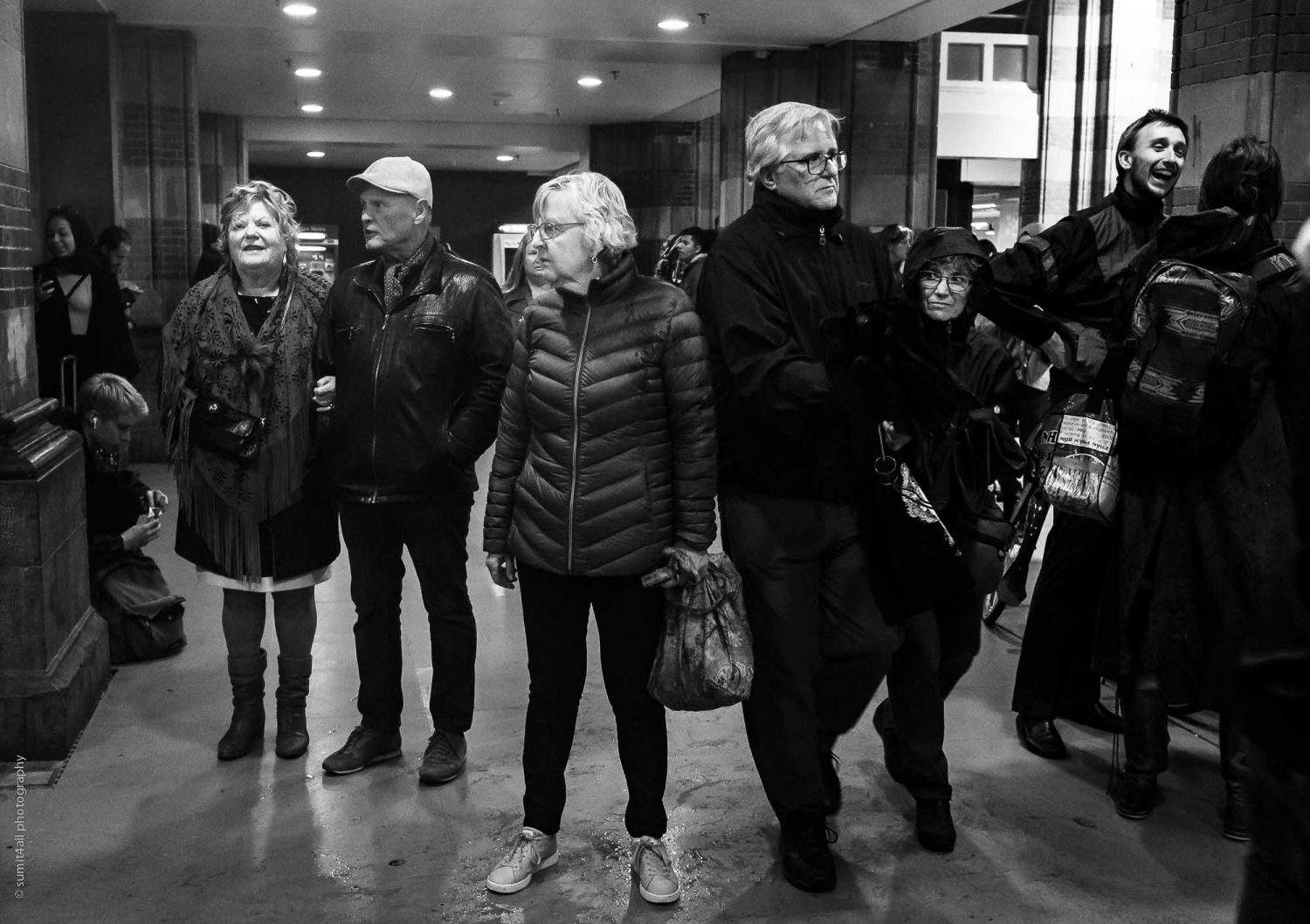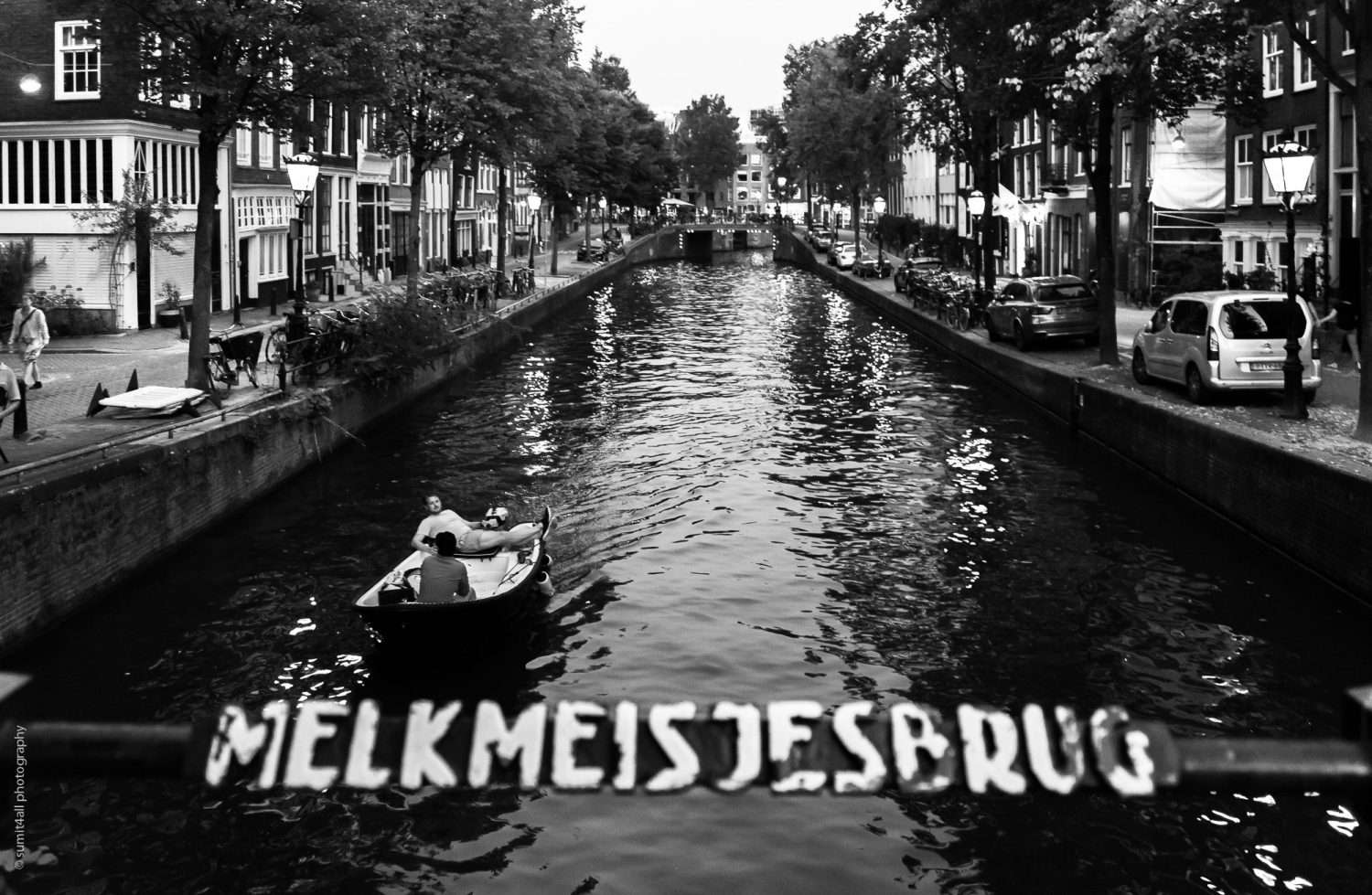 Below you can find more photos I have made on the streets of Amsterdam. The experience of roaming around Amsterdam with my camera is almost meditative and therapeutic to me, and I like to sneak whatever time I can photographing in this lovely city. I love making photographs in every season in Amsterdam.
In spring you can smell the tulips everywhere, in summers you can hear the tourists as the city gets overcrowded, the autumn gets amazingly beautiful (especially in the parks) and the winters can be chilly yet made amazingly beautiful by the well lit canals and buildings.