Paris is the eternal city of love. I captured this moment of love on one of the most scenic bridges over the Seine river in Paris. This moment captures so much of what is the essence of Paris – which has attracted tourists from all over the world for many centuries.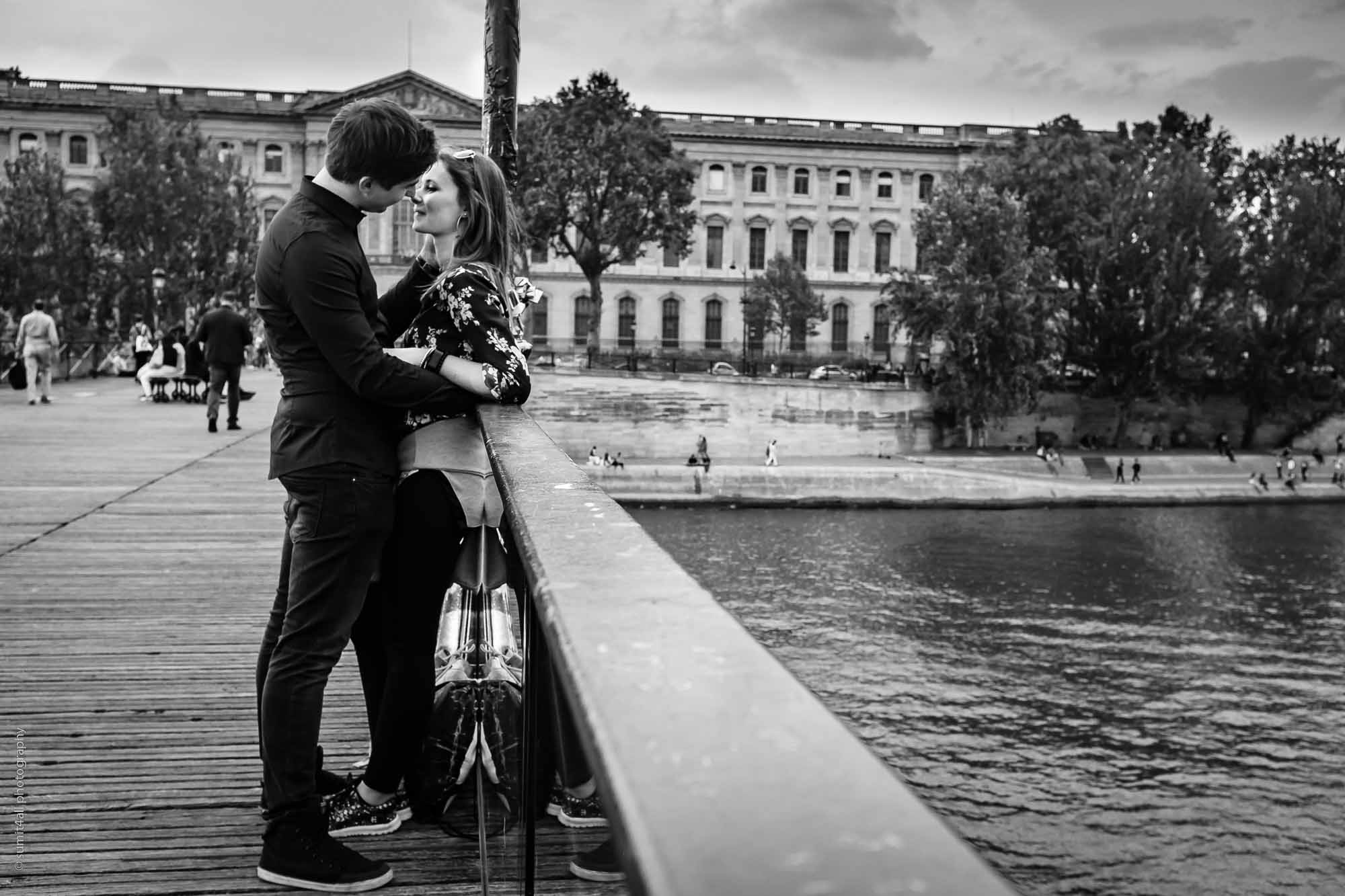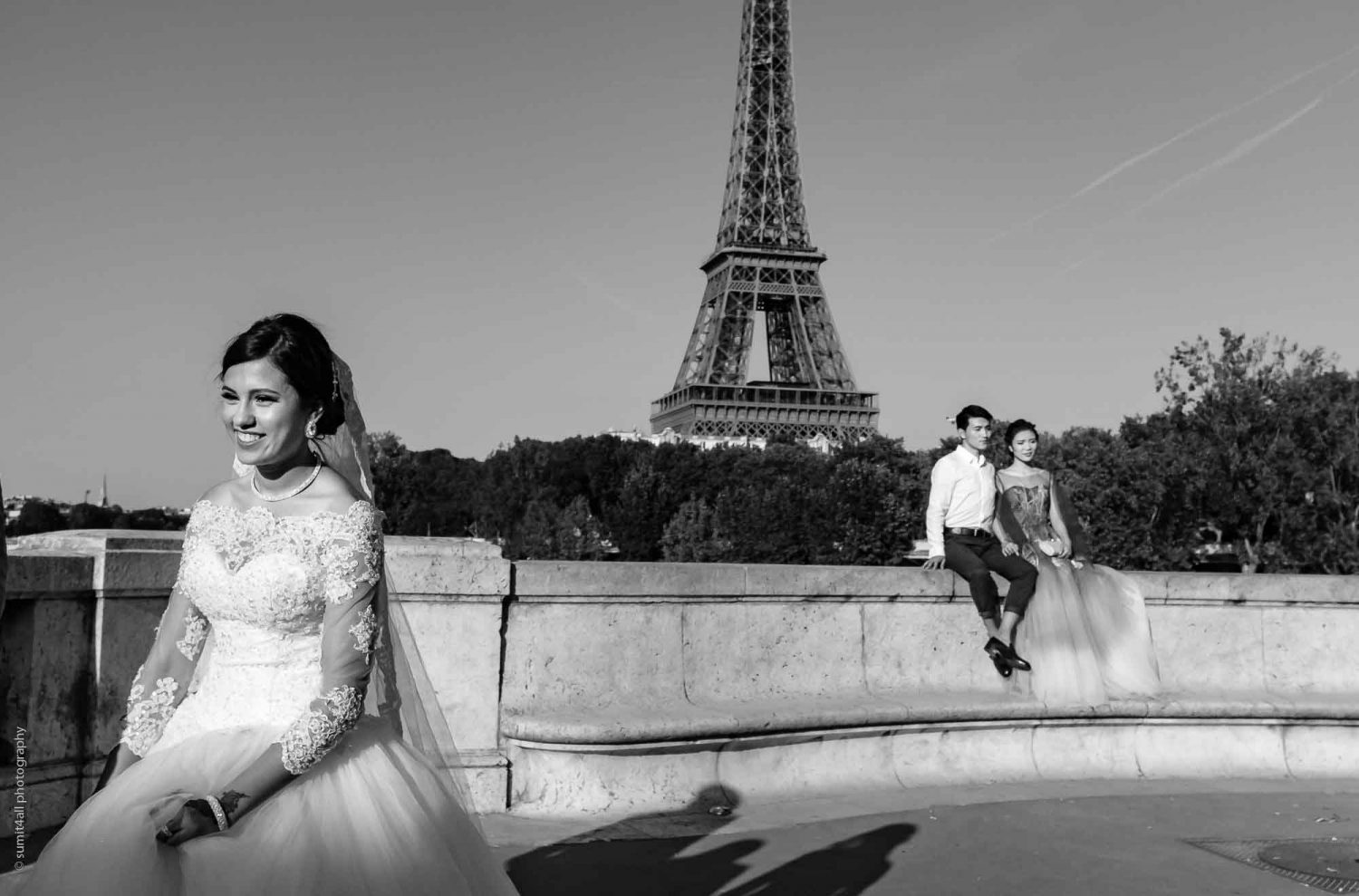 You can always find a wedding shoot in Paris. No matter what time of the year you visit Paris, it is always a good venue for a wedding photograph, especially in front of the Eiffel Tower.
In the below photo, I went to the Grande Arche at the La Defense business district. It is very different from the rest of Paris, as you can see big glass skyscrapers and office-goers instead of tourists.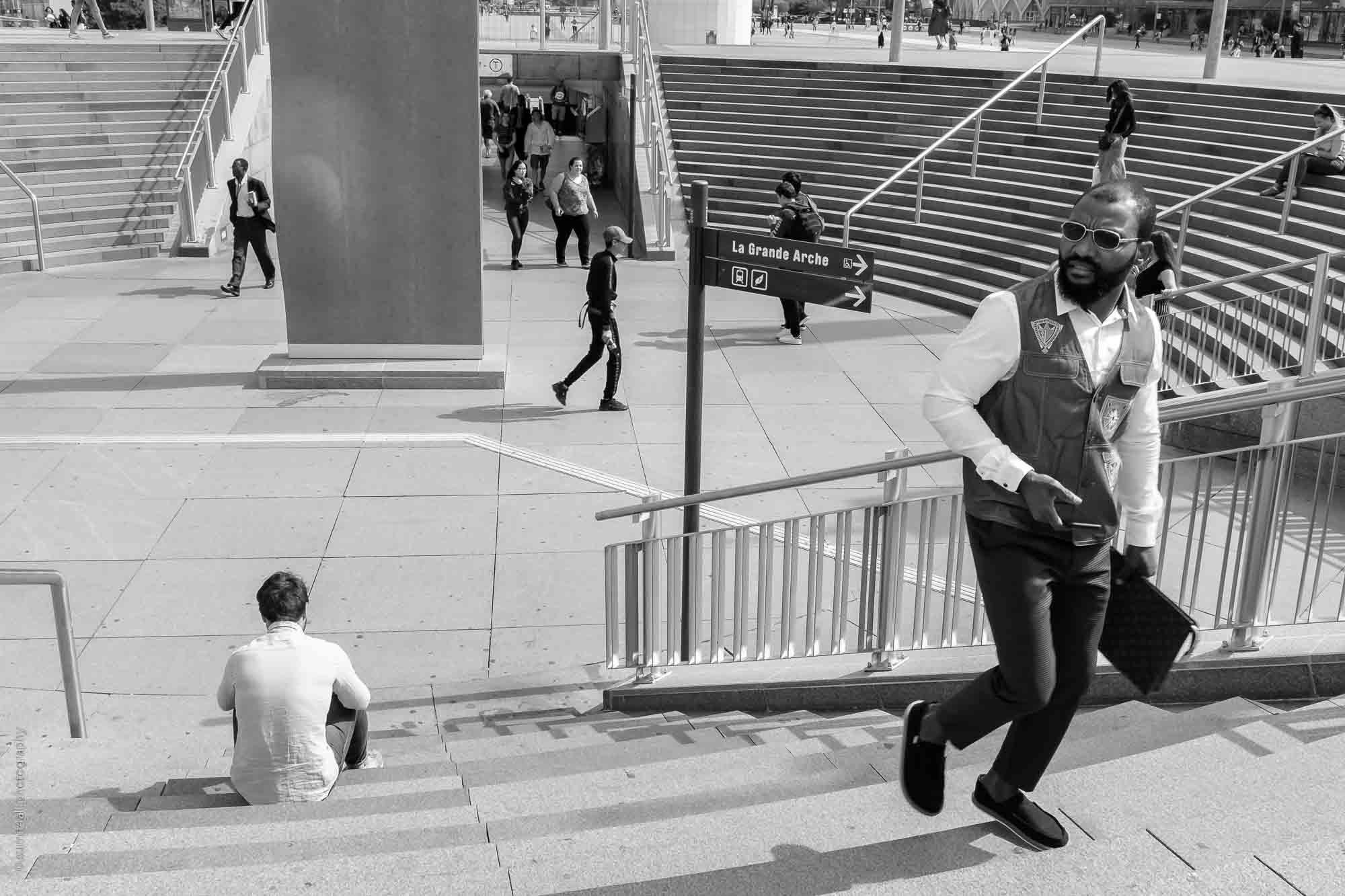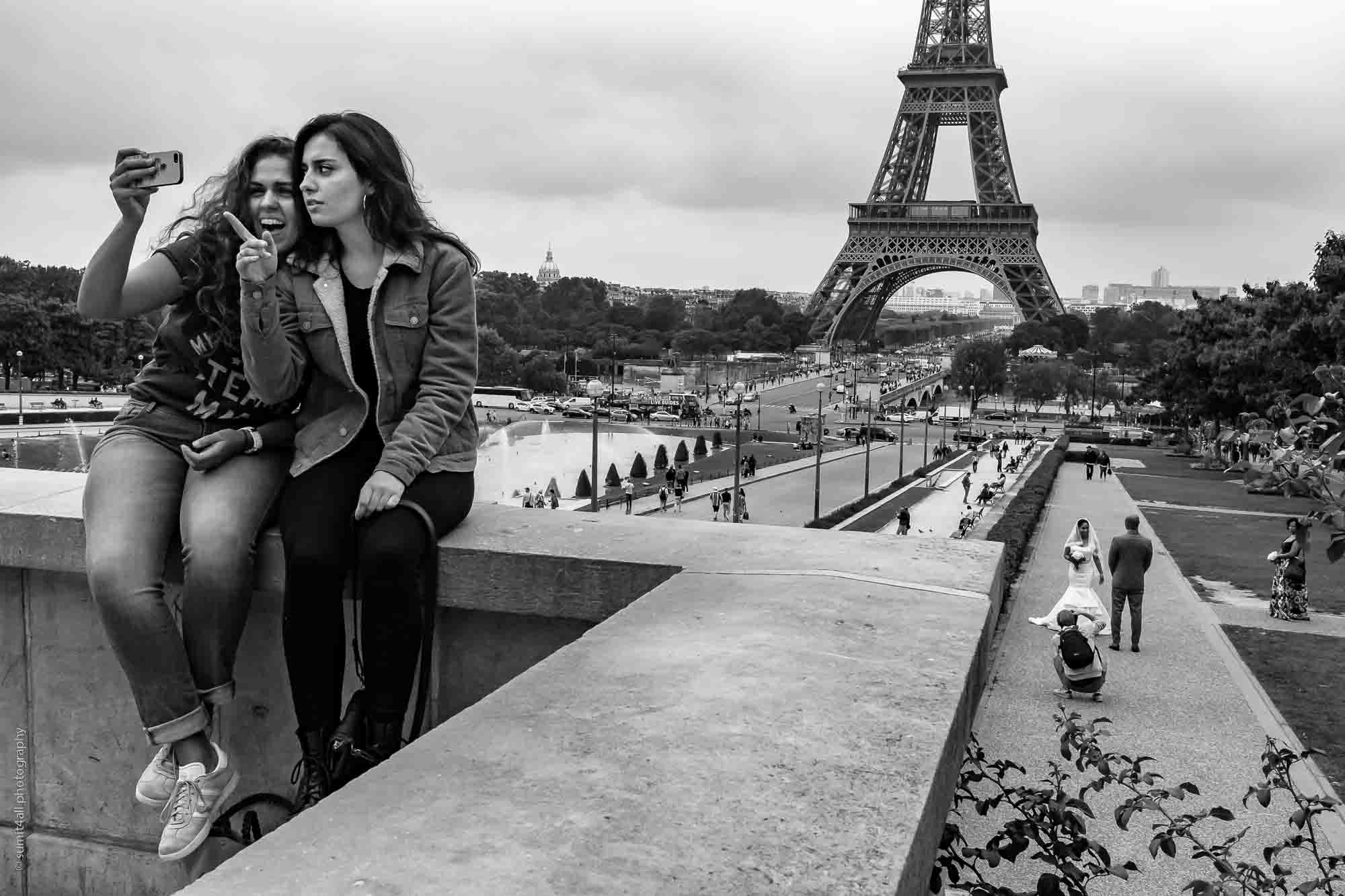 The Gardens in front of the Eiffel Tower towards the Trocadero Square presents one of the best views in the city. It is also a green and open area where you can see a lot of action going on. From wedding shoots to selfie-taking tourists to locals enjoying their city, you will never get bored here. Especially as a photographer, there is a lot of life happening in the area between the Trocadero Square and the Eiffel Towers.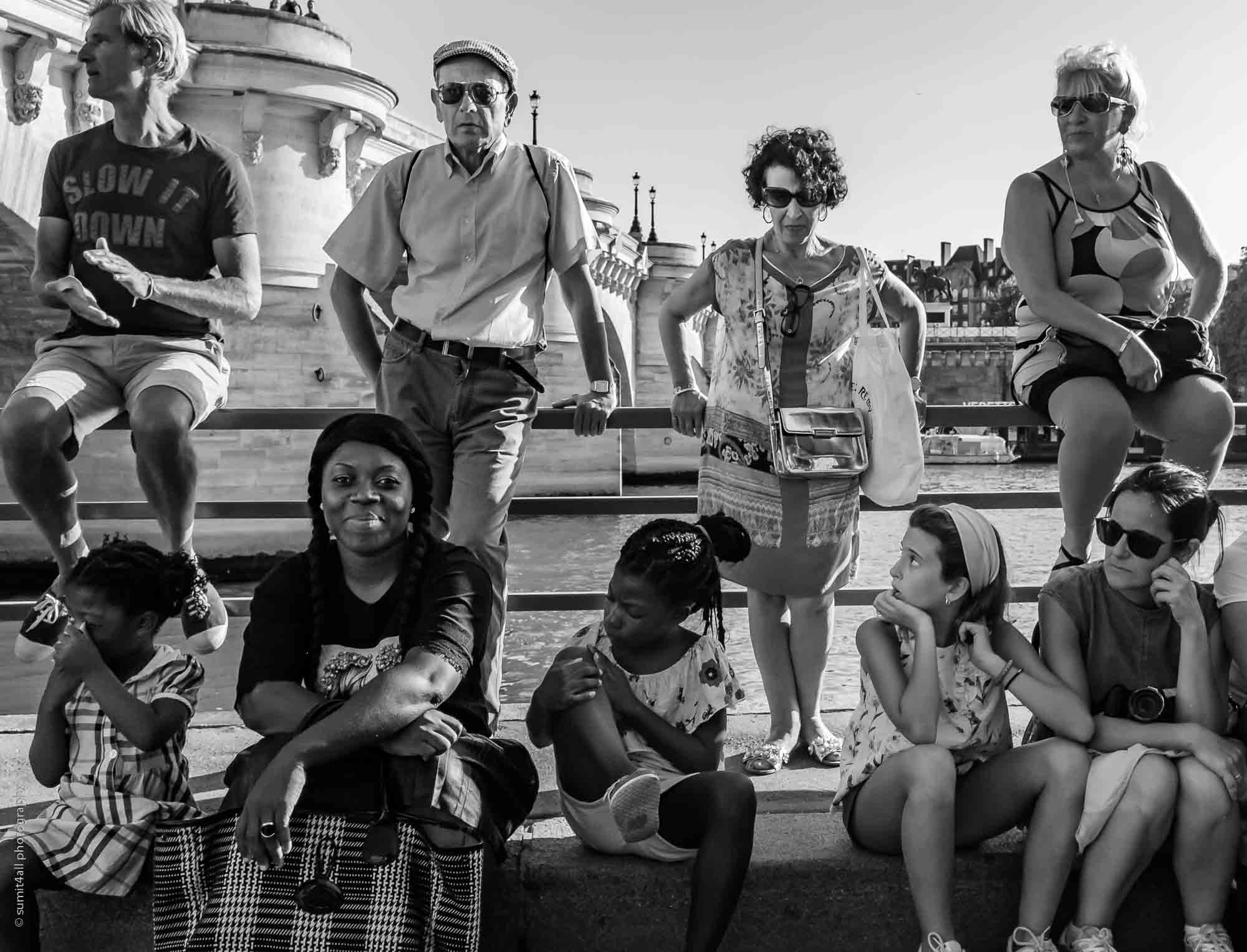 The above photograph is one of my favorites from Paris. I made this on the banks of the Seine river during the annual Plage festival during the summer months. What I like the most about this photograph is that you can see the full diversity of life in this photo.
The next few photographs are from the cafe culture in Paris. Parisian cafés serve as a center of social life in Paris. Friendships are strengthened, the seeds of love are sown, and arguments are settled in these small cafes found in every street in Paris. Some of the below photographs are from the Le Marais, which is my favorite part of Paris to photograph.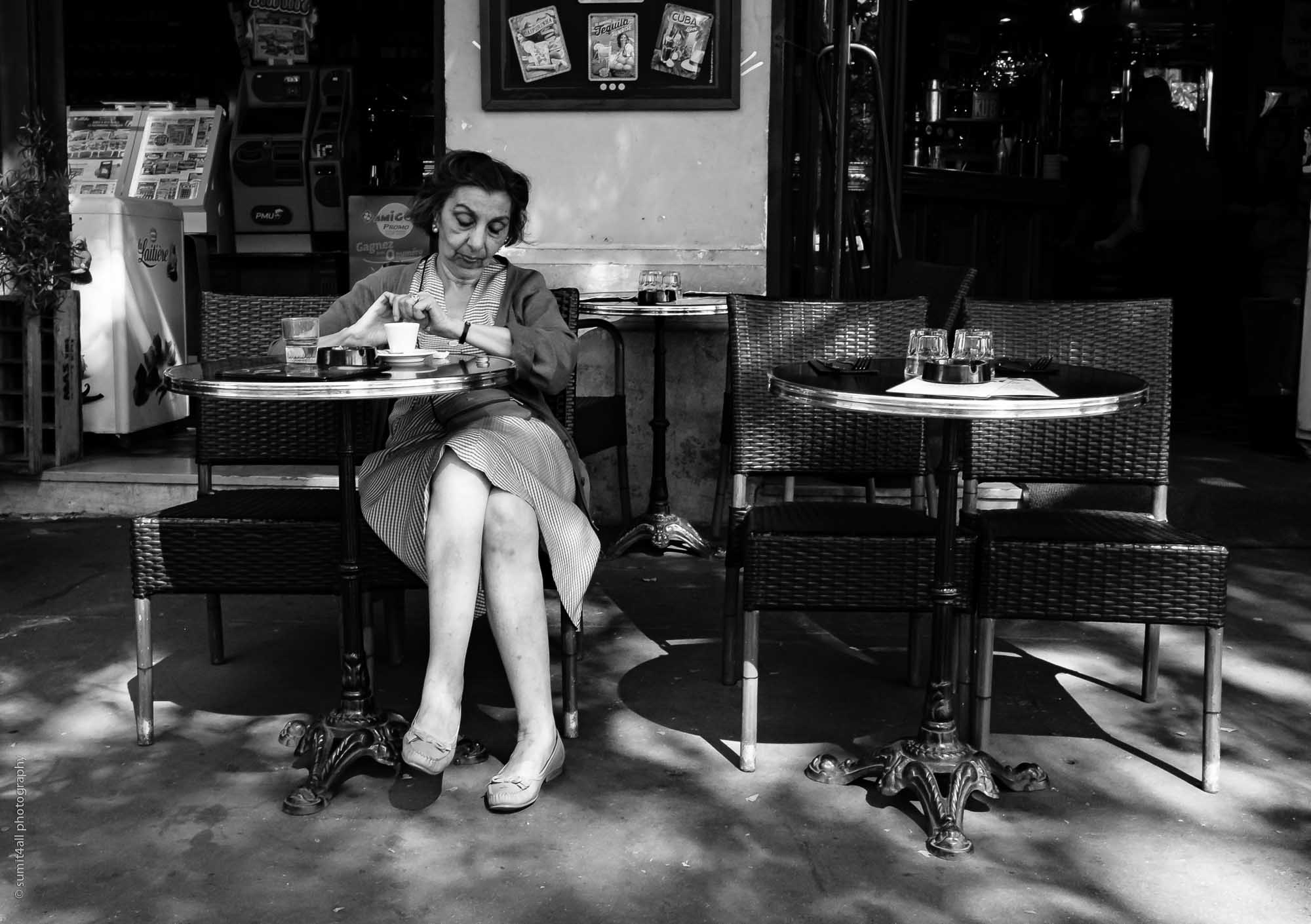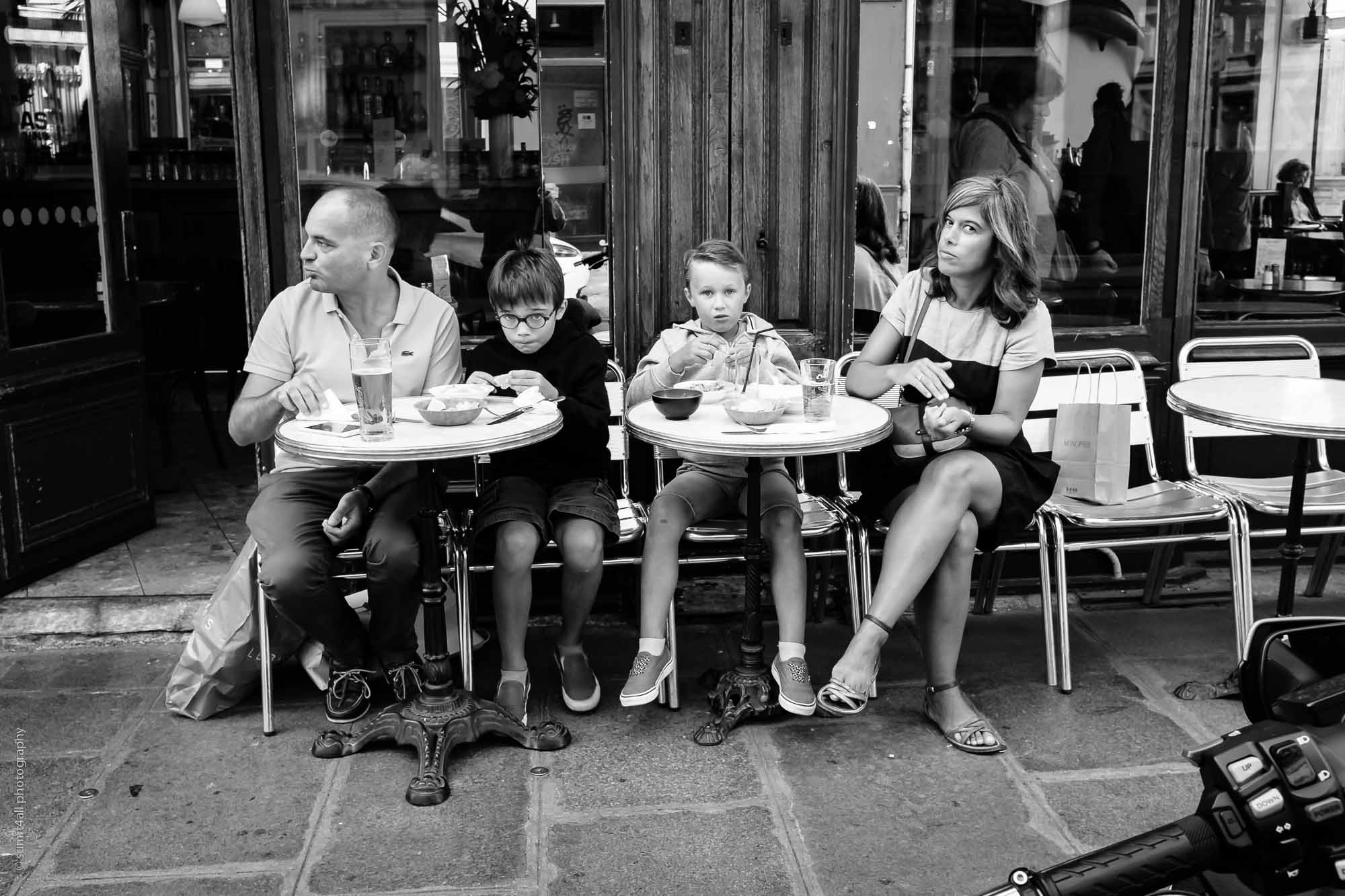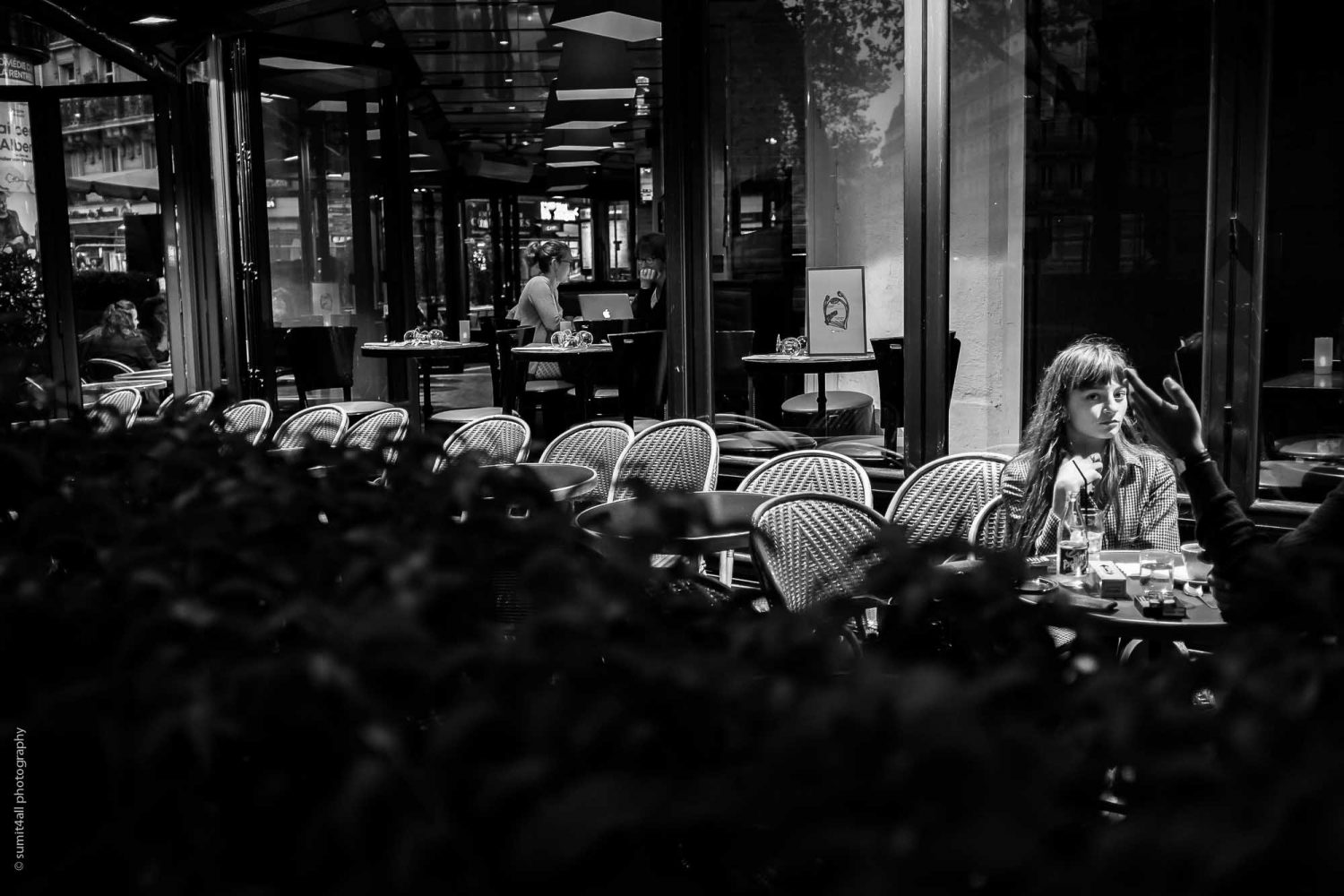 The French café culture is for people who are used to people watching them either read books in solitude or having an animated conversation with friends or family. You can't go past these cafes without smelling freshly baked bread and croissants along with wine or coffee, depending on the time of the day and the taste of the customer.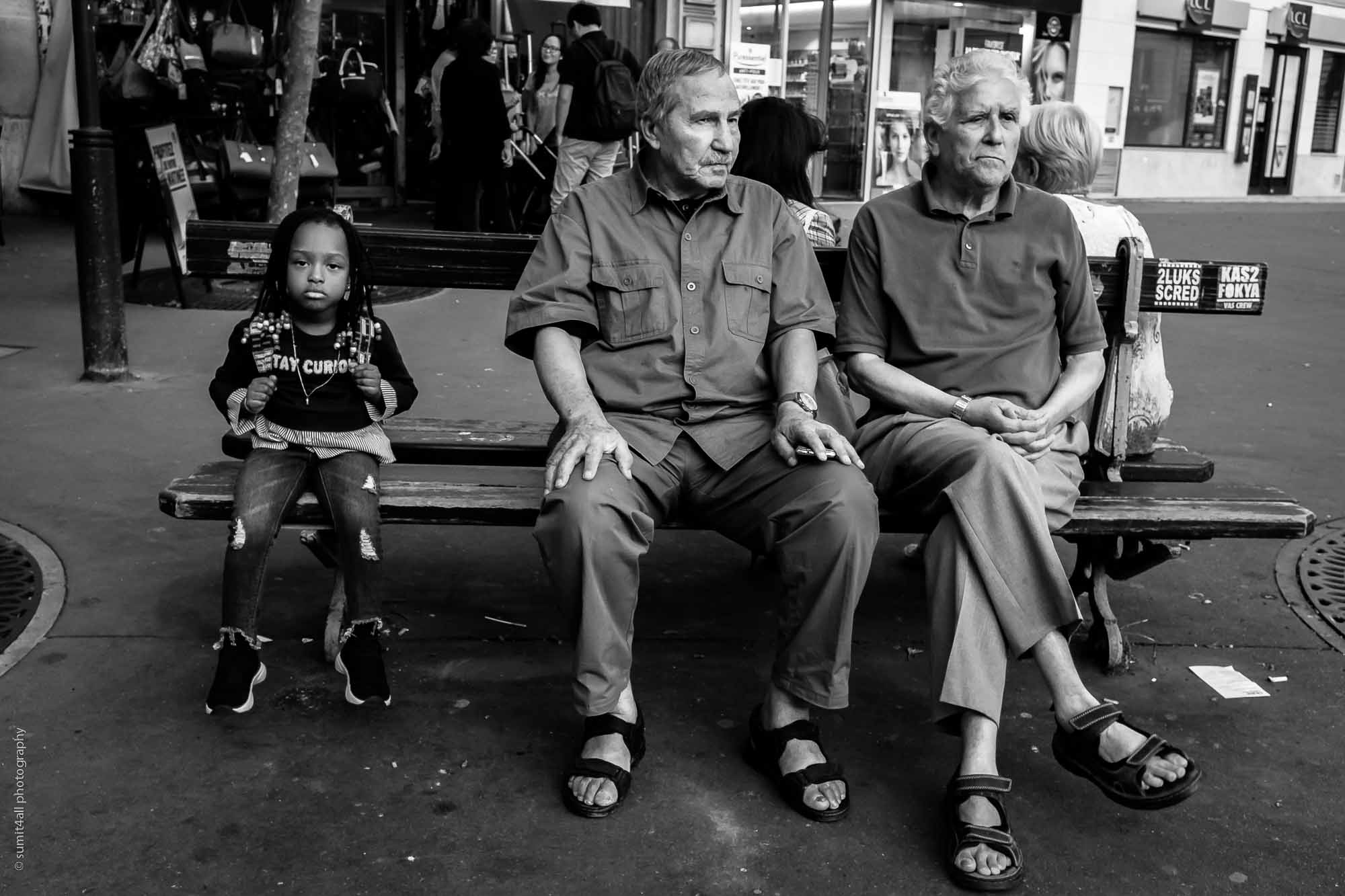 This last photograph is a kind of social commentary of life in Paris. Once you spend some time in this lovely city, you will find it is much more than all the touristic sites and trigger happy tourists you see.
Once you go a little deeper and visit the less visited parts of the city, you will find that the city and its people face the same challenges which people from other cities face. I will finish this photo essay with the above photograph, which should leave the reader with something to think and ponder about.